A quick scan of Google will bring up hundreds of backpacking travel hacks you can use to make your journey more comfortable and get cheaper flights. For the sake of being thorough, some of those can also be found in this blog. But to be honest, I wanted to dig a little deeper and give you airport hacks you never knew about until now.
That's why I have titled this blog, '12 Airport Hacks You Never Knew'. I'm not interested in regurgitating the same old, same old – most of what you'll find here is unique.
You have to understand, many of the blogs out there are often written by journalists who simply Google the information and are trying to write a great blog to boost their SEO rankings.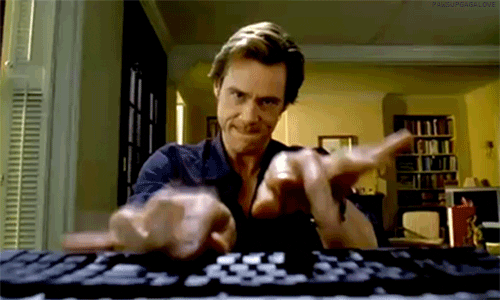 I can't blame them really. I like a good bit of SEO myself.
But if you're not getting anything new, that's not particularly helpful for you now is it? Nobody likes rummaging through the cyber pages of Google only to find that half the websites out there repeat what the other half have already said.
So if you're reading this far, just know that my travel hacks come from real-life experiences of booking flights over the years and saving cash. It's not so much that they are unique, it's more that taking advantage of the free tips you'll find elsewhere usually isn't quite what it seems. 
So I break it down here to show you what really works and what really doesn't. For example – many blogs advise you to save up your miles to accrue points and get free stuff. This doesn't work most of the time.
I'll explain more below. And as for the hacks that you may have heard before – you can rest assured that I've tried them myself and they work. 
Many of these tips are the ones I used to shave thousands of ££££'s off my journey when I went backpacking across the world in 2016.
I also find that much of the time, airport staff and flight attendants go out of their way to help me because of a simple smile and kind compliment even in the midst of travel related disasters.
So let's deep dive into how you can save money when embarking upon your adventure.
Airport Hacks You Never Knew: Fake Layovers
Air travel is fast, convenient and very often expensive. Ticket prices are an unavoidable part of travel and are usually out of your control. However, you can use my little travel hacks to shave money off the cost of flying.
One way to do that is to use a fake layover. Direct flights are known to be more expensive than ones with a layover. So if your flight doesn't have one – create one. Have a look to see if there are flights to other destinations that include your actual destination as one of the layovers.
In other words, you should book a ticket with an extra stop on a one-way ticket, without using the last leg. This might sound bewildering, but bear with me for a minute or two.
I needed to travel from India to Beijing, China. The cheapest flight was with AirChina and I found a flight for the equivalent of £460. However, I saw another flight from India>Beijing>Manilla. So the last leg was to Manilla in the Philippines and there was an offer which meant I could fly for the equivalent of £350. So I took the cheaper flight – but I simply did not board the final flight from Beijing to Manilla and saved myself £160 in the process!
This "fake" layover is a great way to hack your way to cheaper airfare. And if there's anyone out there that disapproves, I don't feel guilty about using this trick since an airline charging less to take an additional flight is ridiculous.
Similarly, booking flights with built-in layovers on the way to your destination can help you to save money.
Other Layover Airport Hacks You Never Knew
To reduce the price even further, choose layovers in broke countries! For example, in 2016 I was flying via Thailand when  trouble  kicked and a heavy military presence was seen in some parts of the country. I was heading to Kuala Lumpur from China, but having a layover in Thailand more or less halved the cost. 
The takeaway from this is to look for locations near to your destination that really need your business. If you're looking at Vietnam vs Hong Kong, then Vietnam is more likely to have cheaper flights available. Sure, you can get a travel agent to do this for you, but it's pretty easy to do on your own by searching Google Flights and Skyscanner.
In the same vein, when comparing flight prices check out the different prices from online comparison sites in different countries. For example, you should know that websites that people use to compare and buy airplane tickets have different sites for different countries. 
For example, Expedia has expedia.com, expedia.co.uk and expedia.es.
So if you're in Europe, try changing your country of origin in your browser and see if the prices are affected. In many cases, the prices are similar after taking into account currency conversion, but you can also find variations in price of up to 30-40%. This may be in part due to the value of the currency in the country you are booking in. 
Top Travel Hacks 2020: The 2-Month Rule
There are no hard and fast rules on exactly when to book your flight in order to save money. But there are times when I've found that it is cheaper to book. For example, the best fares are most likely to be found approximately 2 to 2.5 months before your flying date. To be exact, 53 days seems to be the golden number.
However, this also depends on where you are flying to and from.
To Peak or Not to Peak
Another more commonly known tip is to not plan your trips (if possible) during peak season. A summer visit to a destination such as Spain, Italy or Jamaica is going to be much more expensive in July or August. Plan to make your trip in April or November, and you'll see firsthand how the entire cost of the trip will go down! Lower airfare, hotel rates… you name it!
January tends to be the cheapest average time of year to book flights in the UK, with tickets around £241. This isn't much of a surprise because the first month of the year is when a lot of travel firms reduce prices and host flash sales. So it's well worth keeping your eyes peeled for a deal.
Cheapest Days of the Week To Book Flights
Furthermore, the cheapest days of the week tend to be Sunday, Monday and Tuesday. For example, Sunday has an average global ticket price of £574.
However, if you prefer to avoid the Monday blues when booking your flights, then you won't necessarily pay a hefty price, as this proved the second cheapest day of the week to book with an average price of £586.
Furthermore, the reason Tuesday is one of the cheapest days to book is that if an airline decides to have a fare sale, it will post it on Monday night, releasing the tickets first thing on Tuesday morning. Meanwhile, other airlines will try to match the price and begin their sales in the early hours of Tuesday.
The reason for this is that on Monday, airlines see how well their seats sold over the weekend, after which they look at competitors' fares and decide to try and beat them. Once we reach Tuesday afternoon, the prices are back to having settled.  On the other hand, if you're flying internationally from North America to Europe, the ideal window of time tends to be 8 to 17 weeks before your flying date.
This number changes to 2-3 weeks if you're flying from North America to the Caribbean, 6-16 weeks for travel to South America, and 9-20 weeks for a flight to Asia. Lots of people ask about flying out for Christmas. Mid-August is the time to buy your ticket.  
Conversely, Thursdays, Fridays and Saturdays are the most expensive days to book flights due to the popularity of travelling over the weekend. 
If you want to check out a website that will generally tell you what a flight costs, go to FareCompare.com.  
Other Backpacking Travel Hacks You Never Knew – Going Incognito
Sometimes invisibility really is the answer! For example, you may have searched for a flight in the past, ran the same flight a few days later and the price jumped significantly. Yep, your search history can be monitored by airlines using cookies.  But you can avoid price hikes. Simply use a private window (Incognito) in your browser to search undetected.  
Use Wikipedia!
It may seem strange to use Wikipedia to find cheap deals, but there is a method to this madness. All airlines appear in searches on aggregator sites. Some of the smaller regional airlines won't be included. If you feel like doing some extra research, check out the wiki page of the airport you're flying into to see what airlines fly there. Then go to the different websites of the various airlines' to see if you can find a cheaper fare than those that appear on sites like Kayak or Expedia.  
Use Price Comparison Sites
There are many other ways to search for flights besides online aggregators. One example is Matrix Airfare Search. It won't let you actually purchase tickets, but you'll be able to get an idea of the kind of prices out there. So once you've found airfare you're interested in, hand the information over to a travel agent to do the rest. 
You can also check out Google Flights, which displays information from your city of origin which helps you to find the best deals. When you type in specific locations, you'll be able to find key details such as maps, best deals, prices and more. This works great if you don't have a specific destination in mind.
It's possible that Google won't give you the best deal out there. However, knowing Google's powerful algorithms and its major presence in the search engine industry, it's likely to give you a bit of a boost when it comes to finding low prices. 
Saving By The Mileage
Most people wait until they've accrued enough miles that allowed them to buy a roundtrip ticket. You'll actually be a little bit better off if you use your miles as you go. This is for the simple reason that airlines are fickle and their rules change all the time.
The mileage system was invented decades ago in the 1980s when there was greater competition among airlines in the market. The economy was up, people were traveling more both for business and for pleasure, and there were many more airlines competing for business. 
Frequent flier programs were developed to set airlines apart and give them that competitive edge.
It was a way to lock down frequent flyers and keep them coming back to their company.
But nowadays that's not necessary as air travel has grown steadily in popularity and so airlines see the frequent flyer program as a money loser rather than a money earner.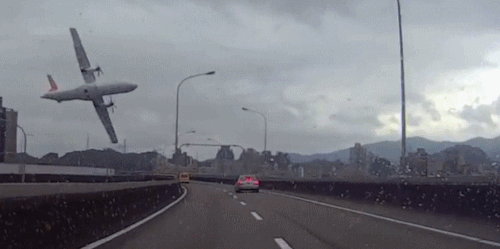 So unsurprisingly, over the years, loyalty members now need more and more miles to receive fewer rewards. Even if you fly all the time and are subscribed to a Lifetime Membership Program, you often won't see too many benefits beyond a nice lounge and early boarding. 
So what's the cheapest way to use your mileage? 
Travel Hacks 2020: Use Your Mileage As You Go
At the moment, you're probably aksing: 'how?'
Essentially what you do is you buy your ticket as normal and then apply your miles to upgrade to the next category. 
So for example, if you are getting a flight from Hong Kong to Los Angeles, you may pay anything up to £1,159 ($1,500) depending on when you book. (Beware some cheaper flights may not allow you to upgrade).
Purchasing a business class seat flat out for the same flight would have cost a minimum of £3,865 ($5,000) or 100,000 points.  However, if you were a frequent flyer, you could apply your miles and use only 50,000 points to buy the upgrade from economy to business.  
Just be aware, that this may not always work. It's possible that there won't be any extra seats available, or that the airline will require you to pay a fee on top of the points used to get the upgrade. You won't know until the time comes. But if it does work, it really is worth the extra value. 
Using points for one-way international flights can really be in your interest. Airlines tend to increase their fares by up to 50% for one way trips vs roundtrip fares. Here's a pro tip for deciding whether it might be worth using your points: to be the better option, each point should be worth close to £0.01 per ticket value.
Let's break it down. If a ticket is going to cost you 100,000 points, we have to multiply 100,000 x 2 cents: $1,500. So we can conclude that we should use cash if the ticket price we find is lower than $2,000, and anything above this amount means we should use our points.
The great thing about this is that you'd still be technically earning miles on the original fare you bought.
Airport Hacks You Never Knew: Upgrades
If you travel a lot, it may be worthwhile heading to ExpertFlyer.com for only $9.99/month where you'll get sent notifications when an upgrade is made available.  Thepointsguy.com, suggests using $1.50 as the multiplying factor. Some other interesting sites for points include iflyflat.com and pointshound.com.
Travel Hacks 2020: Accruing Extra Miles
You can also pay for mileage to be used at a later date, although it is mainly smaller airlines that offer this facility. This is particularly useful if you don't have enough miles. However, a block sale allows you to purchase additional miles for a low price. 
Some programs also allow you to accrue additional miles. For example, the Chase Sapphire Preferred card adds perks and makes it really easy to accrue miles.
HSBC Premier Planner, Virgin Atlantic Premium Mastercard, British Airways Premium Amex, The American Express Black Card, The Platinum Card® from American Express are other programs that allow you to accrue miles and perks. The reason I'm recommending many US credit cards here is that they tend to a lot more generous when it comes to perks and points than non-US credit cards.
Another top tip is simply to ask. At the airport check-in desk, there is no harm in simply asking whether there are any available upgrades. For example, if the airline has overbooked economy seats, you may be able to get a free premium seat if they have no premium members to upgrade before you.
Do the same for hotels. In the worst case scenario, you get the hotel room you booked. In the best case scenario, you get a deluxe suite for less than you would otherwise have paid. 
Conclusion
Another way to save money when booking flights is to sign up for flight alerts. Airlines periodically change their pricing and offer deals throughout the year. However, unless you have your finger on the button, it is never truly possible to predict when these great deals will come.
Luckily, you don't have to. Head over to websites such as OpenFlight, Kayak Flight Tools and Skyscanner, among others. These tools send you notifications whenever a new deal or flight is available. 
Regardless of the tool or method you use, the key to saving money on the cost of a flight is preparation. Although this article suggests a number of ways to save on the cost of your airfare, the benefits really only kick in after a little bit of tinkering and practice. 
For example, if you're setting up flight alerts to get front row seats to any bargain that rolls in, it will usually be awhile before you find a deal that aligns with your plans.
The same is true for many of the other methods documented in this article. But if you're prepared to find your own deals as opposed to going through a travel agent and you have a great deal of patience, then you can significantly reduce the cost of your flights. If you're a frequent flyer, the savings you make as a result can be substantial.