If you want to know how to make money while traveling the world when you've run out of money abroad, you've come to the right place. As a matter of fact, I'll do better than that – I'll tell you how to do the exact opposite of what I did and show you how to avoid running out of money in the first place!
In this blog, I'll present you with 3 main options: websites you can use to search for paid gigs, how you can quickly find volunteering opportunities that will save you money, and websites where you can apply for free trips and jobs before you travel. This will ensure that you'll always have cash in your pocket before you head overseas.
Feel free to use the table of contents to skip to the sections that interest you the most.
My story: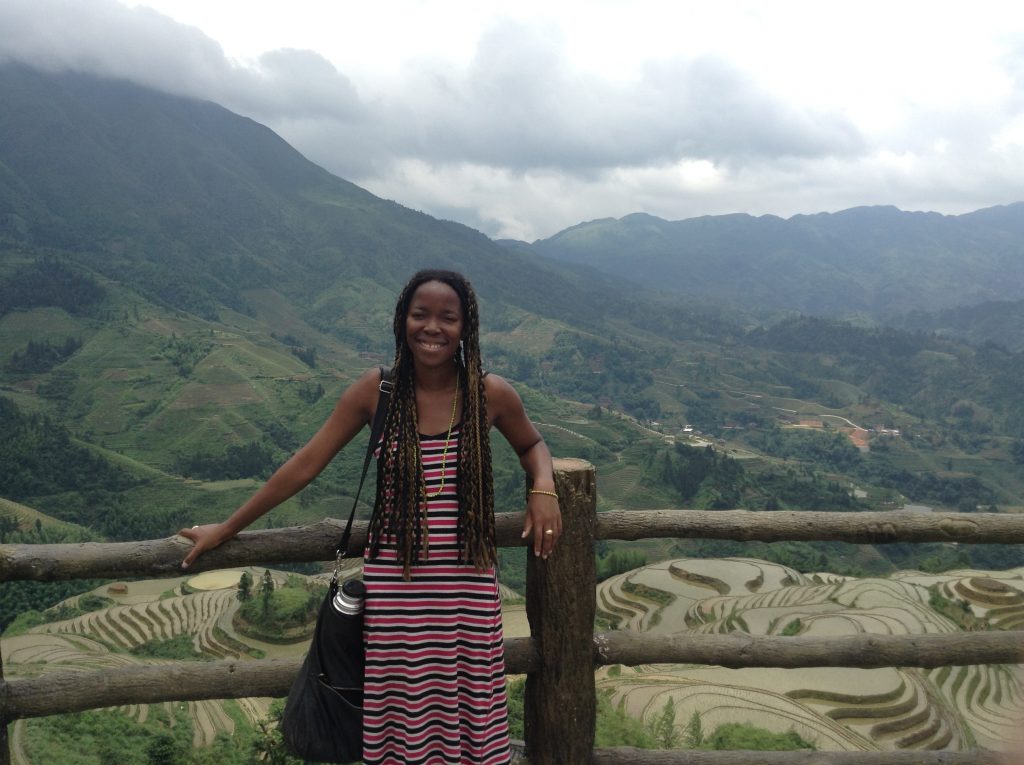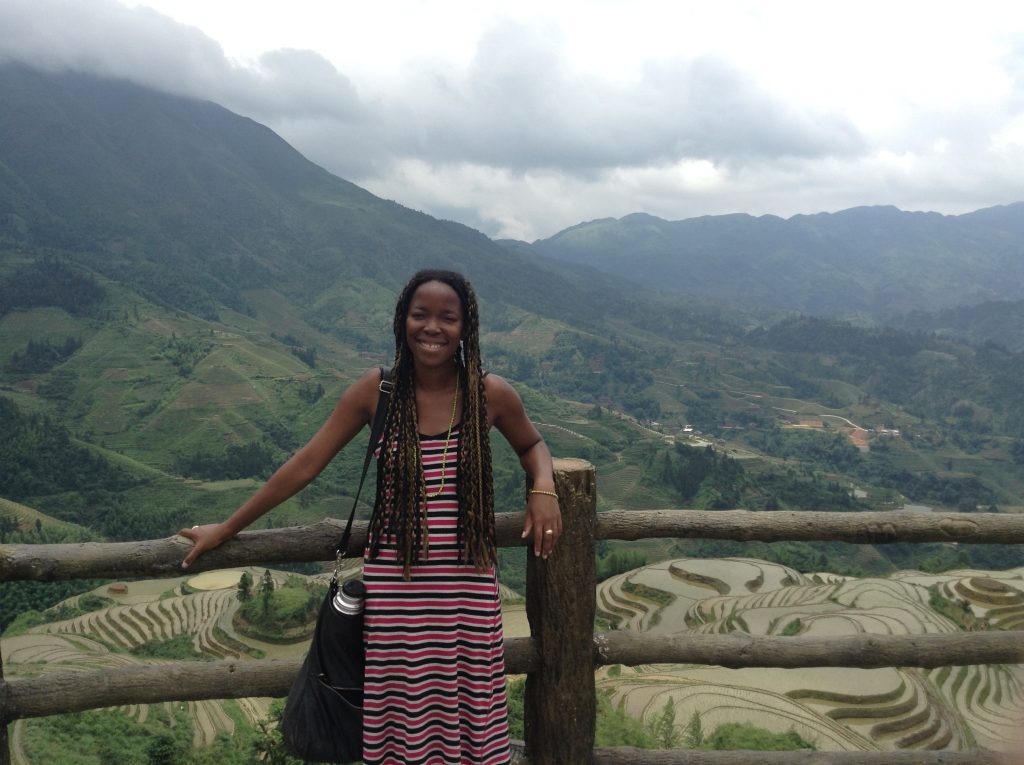 I was in South Korea when it happened. I casually looked at my pre-paid travel card only to discover that the £12,000 I'd saved for my 8-month trip had vanished.
Even worse, I still had 7 months left on my trip so I needed to figure out a way to save money fast. Luckily most of my main flights had been booked in advance, otherwise, I really would have had to go home if I didn't make money quick enough.
To this day, I still couldn't tell you how I'd run out of money abroad. But there's one thing I did know. I needed to think fast and figure out how to make money while traveling the world if there was ever going to be a chance of saving this journey.
This blog is my testimony of how I did that and the other little tricks I used to save my journey and plan ahead for future ones.
To get a quick overview of some of the things I discuss in this blog, check out my Youtube video below:
I've split this blog into three main sections: unpaid, free or subsidised travel, and paid.
How to make money while traveling the world (

with unpaid gigs)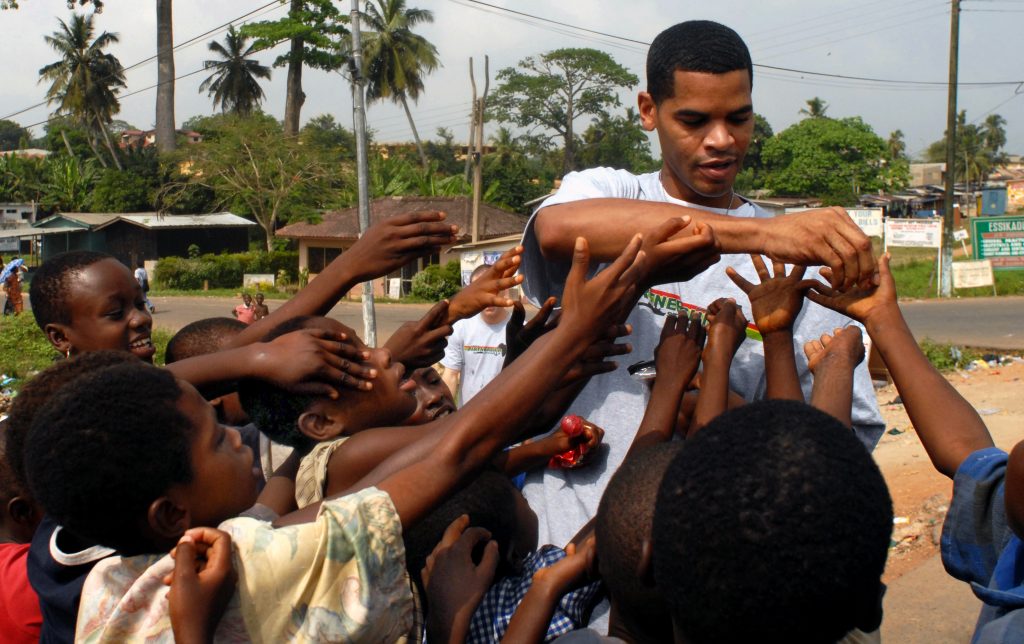 Volunteering or Exchanges
I'll start with the unpaid work because it is the very first thing I used to get myself out of a tight spot and it is also an easy way to get out of a bind when your back is up against the wall, and time is not on your side.
The websites I'll recommend are ones that can help you sort your accommodation/food in a matter of days. 
This may seem a little out of place in a blog about how to make money while traveling the world. After all, the whole point of volunteering is that you give freely in exchange for nothing. I suppose what I did was halfway between volunteering and paid work. 
However, essentially what this involves is doing jobs without getting paid in cash. Instead, you will work for free food or accommodation. 
Here's an example of some of the things I did and I'll throw in a few more things you can do when you run out of money abroad. 
Script Writer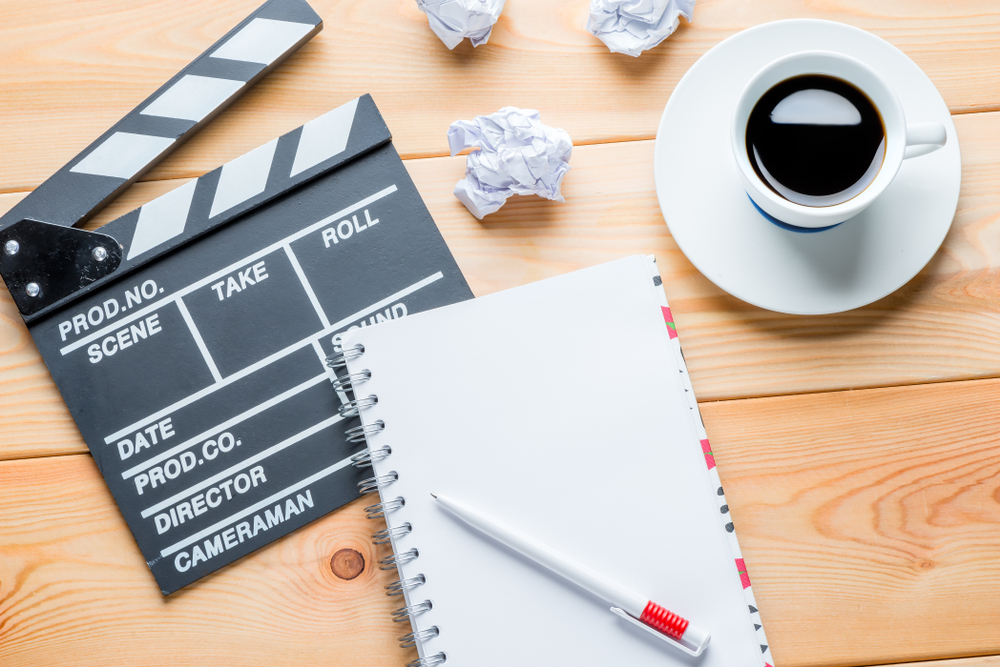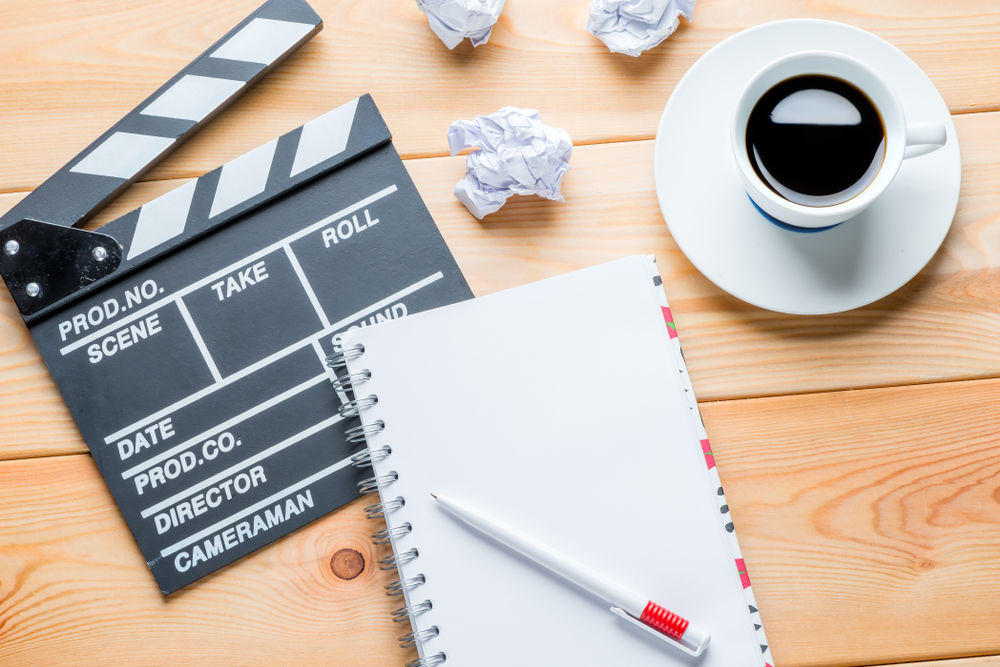 One of the jobs I applied for when trying to figure out how to make money while traveling the world was working as  a private yoga teacher for a filmmaker who lived on Srithanu beach in Thailand on the island of Koh Phangan. The filmmaker was Leon Wegemann and he was making a political film called Un Indignado about a stockbroker-turned-activist who campaigns against widespread corruption and human rights abuses in Spain.
I was overjoyed when I was accepted for the script writer job, which was based in Koh Phangan. Funnily enough, I had no initial plans to visit any of the islands at first, but luckily my volunteering gig changed all that. 
Once the organizer heard about my journalism experience, he enlisted me straight away to help him work on his movie script. Now I'll be honest, writing blockbuster movies is not my specialty, but I jumped at the chance. 
In exchange for helping him to come up with ideas and scripts for the movie, I was given a beach hut where I could stay for free. As it turns out, there were many independent film and documentary makers in Thailand and that was just in Koh Phangan.
I mention my scriptwriting gig here so that you understand the possibilities when searching for jobs or volunteering opportunities abroad.
And if you do fancy creating a Hollywood movie of your own…then if the opportunity comes up, you should grab it with both hands. I did and I've never looked back since.
Yoga Teacher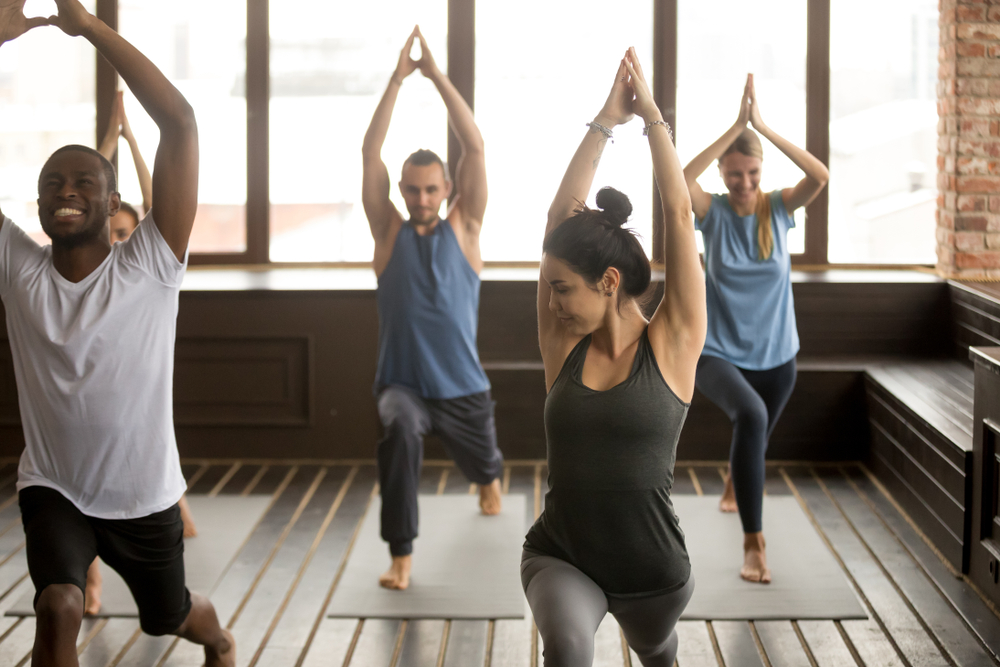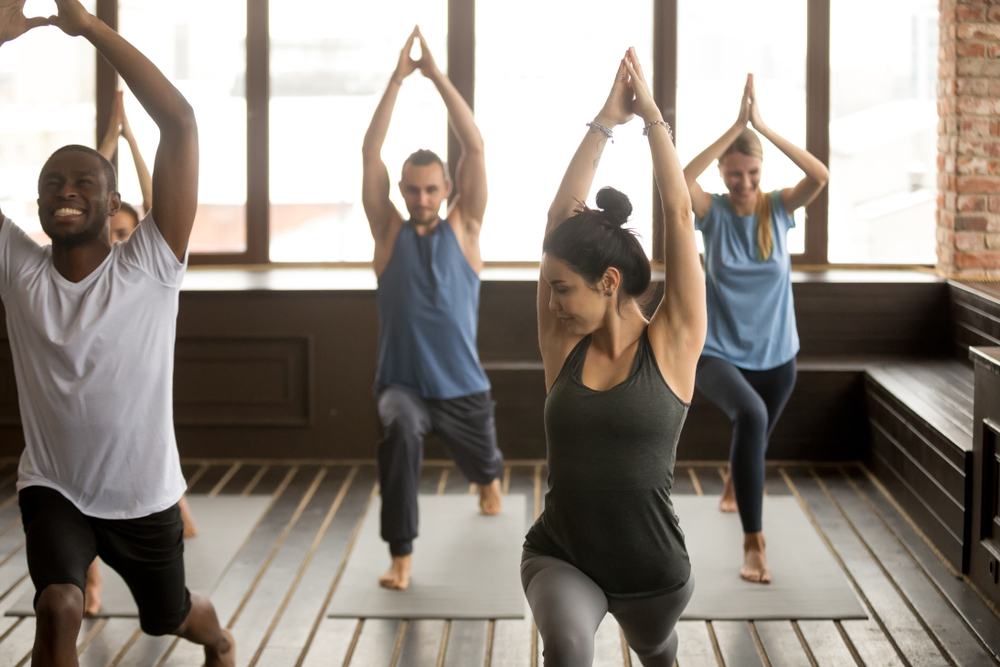 Before I landed my new role as a scriptwriter, I'd initially applied to be a yoga teacher. But actually, it was one of many, many yoga jobs that I saw advertised on Workaway and other websites. When I was trying to figure out how to make money while traveling, I thought the only option available would be to teach English. Yes, there were many teaching jobs available, but I wanted something a bit different and a bit more fun.
So working on a beach as a yoga teacher seemed to fit the bill perfectly.
Most of the yoga jobs were right next to the beach, others were in specialized centres on islands, or in the tropical forests. Some offered food and accommodation, while others provided accommodation only.
However, to boost your chances of finding the best yoga jobs, I recommend you take a course if you haven't already. The majority of yoga teachers start with a 200-hour course, while more in-depth training can last between 300-500 hours. Yoga teacher training courses are usually intensive workshops, that often last for 20-30 days.
However, if volunteering isn't your thing, then I recommend you take a look at yoga job sites such as Yoga Travel Jobs, Yoga Trade and Yogi Swap. You may also discover more jobs on Facebook groups. 
I'd saved £172 on accommodation costs (Thailand is very cheap and you can get a hostel for as little as £5). 
English Teacher
One of the most popular job requests was people asking for English teachers. This was especially the case in Vietnam.
If you are a native English teacher with a TEFL certificate, I recommend you go for the paid jobs instead of the volunteering gigs. 
I went for volunteering gigs in Vietnam to get enough experience to land a paid job in China. Generally, the jobs advertised for unqualified teachers are private tuition jobs or working for small, independent community schools. 
I found plenty of jobs advertised on Workaway.info, CultureGoGo and HelpX.
Sometimes you will be asked to stay with a family and help them to learn English for a certain number of hours. Other times, you will be working in a school teaching children either during the daytime or sometimes, during the evening.
In Vietnam, there is one thing to be wary of. The first is that a paid teaching job would pay $25 per hour. You will see many job adverts that state they need volunteers to work on behalf of charitable schools that have been set up to help poorer children to learn English.
This is because in Vietnam, many parents pay a lot of money for their children to receive additional English lessons. Learning English is recognized as a way to help improve the prospects of children. However, this usually means that disadvantaged children often miss out on the opportunity to improve their prospects by learning English.
So when I saw one of these advertisements for English teachers in Vietnam to help disadvantaged children learn, I jumped at the chance.
However, after working in Vietnam for a while, I found that many of these schools were not so charitable. Often, they operated under the fly, and children still had to pay money for them, albeit I suspect they were a little cheaper than the mainstream schools.
But as I was in a tight spot and I was getting my food and accommodation in exchange, I couldn't complain too much.
Plus it gave me the valuable experience I needed before I could finally get some paid teaching work. 
To find out more about my experience of teaching in China, visit my blog 'Black Teachers In China: A Definitive Guide'.
Working On an Organic Farm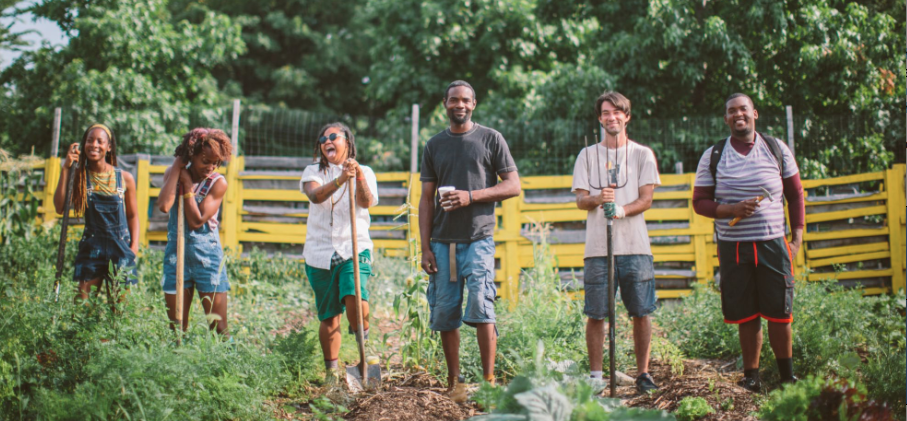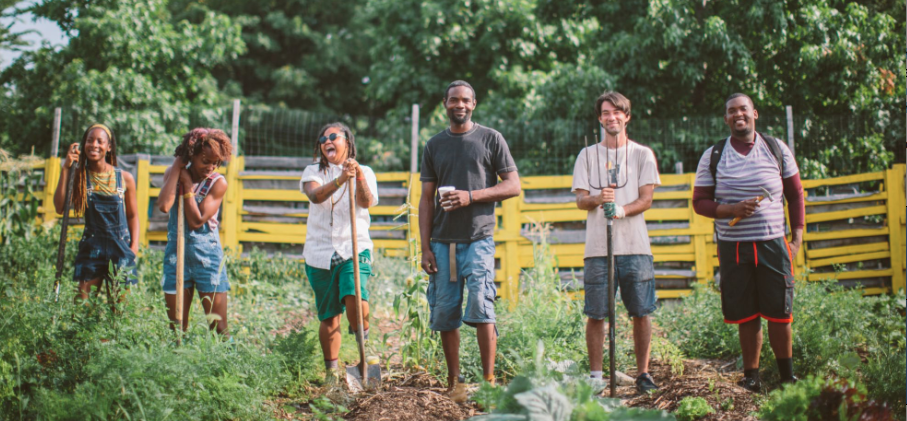 Travellers have volunteered on farms since time began. In the olden days, backpackers would go strawberry picking across the Australian outback or in Europe or Asia somewhere. 
Some people still do that, but the modern equivalent is volunteering on an organic farm, where you could be growing fresh, healthy vegetables, helping out with the animals or participating in creative projects around the farm.
You'd be surprised at the variety of jobs and activities there are to do on a single organic farm. I've seen everything from building, teaching, artwork to cooking advertised as volunteering positions on organic farms. 
I found these jobs on the sites listed above (Workaway, HelpX) but you can also find them on WWOOF (World Wide Opportunities On Organic Farms) and Worldpackers.
Language School Helper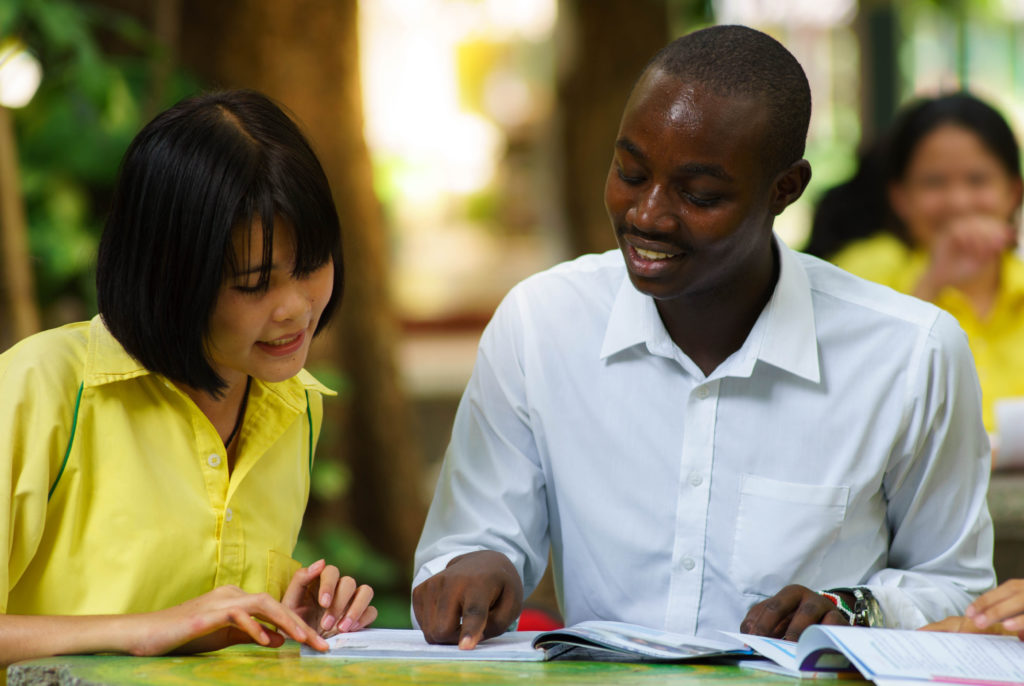 Fancy volunteering abroad in Spain? Then look no further than HelpStay. You'll find many families and small organizations looking for native English speakers. 
Many of them are searching for volunteers who can stay at least a week or more. 
How to make money while traveling the world: Paid Jobs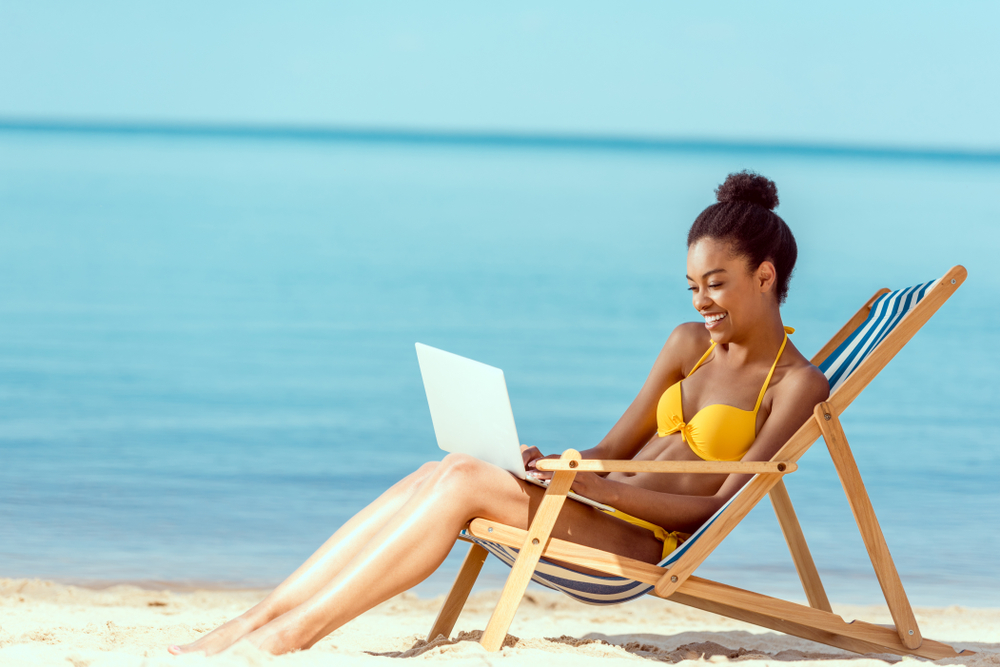 Freelance Websites
When I was overseas, I spent a lot of time thinking about how to make money while traveling the world. Freelancer.com and Upwork were two sites that allowed me to find freelance writing gigs very easily. The jobs don't pay very much but they give you an easy way to make money while you're traveling overseas. If you are in a country where the prices are naturally lower, then the money you earn from these freelance websites can help you to live a little more comfortably while you are out there. 
Jobs Abroad Bulletin
As mentioned above, there are plenty of opportunities to volunteer for a range of different jobs. But where do you find them? One place you can look is a website called JAB (Jobs Abroad Bulletin). 
Jobs Abroad Bulletin features a range of different jobs including everything from cleaning jobs, hospitality workers, language mentors or working in animal sanctuaries. So if you're stuck in a bind and you're wondering how to make money while traveling, then that's a pretty good place to start if you want to find a job quickly.
To find out more about the possibilities that are open to you when you've run out of money abroad, check out my blog: '12 Awesome backpacker Jobs You'll Actually Love'.
Jobs for TEFL Teachers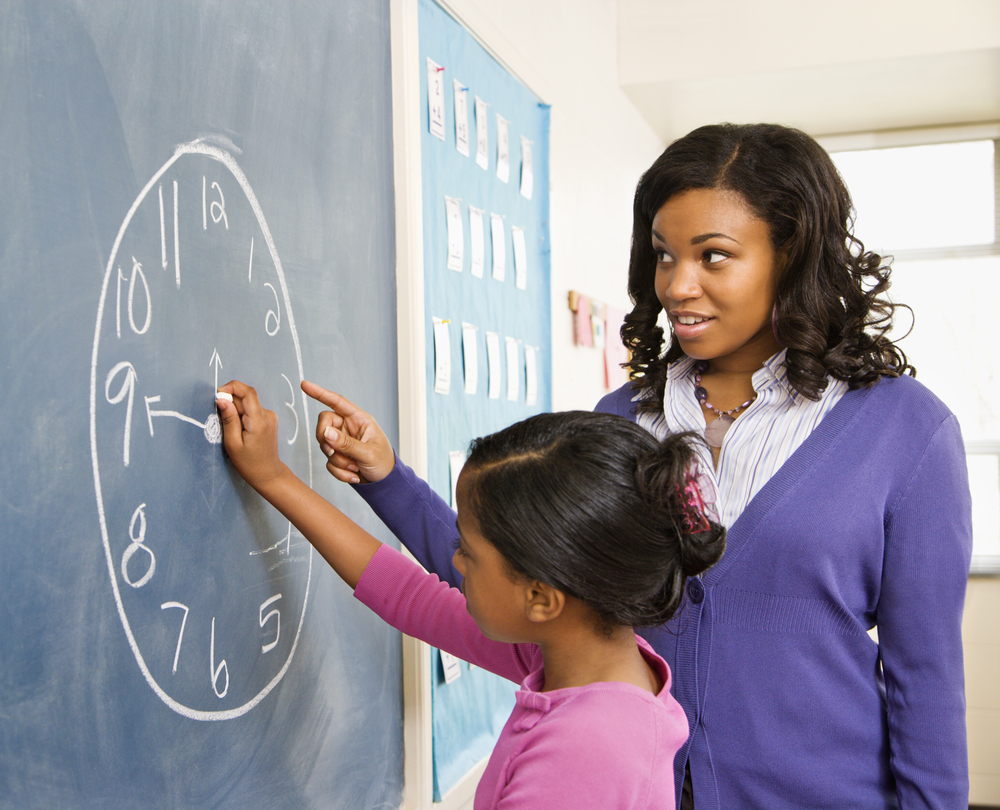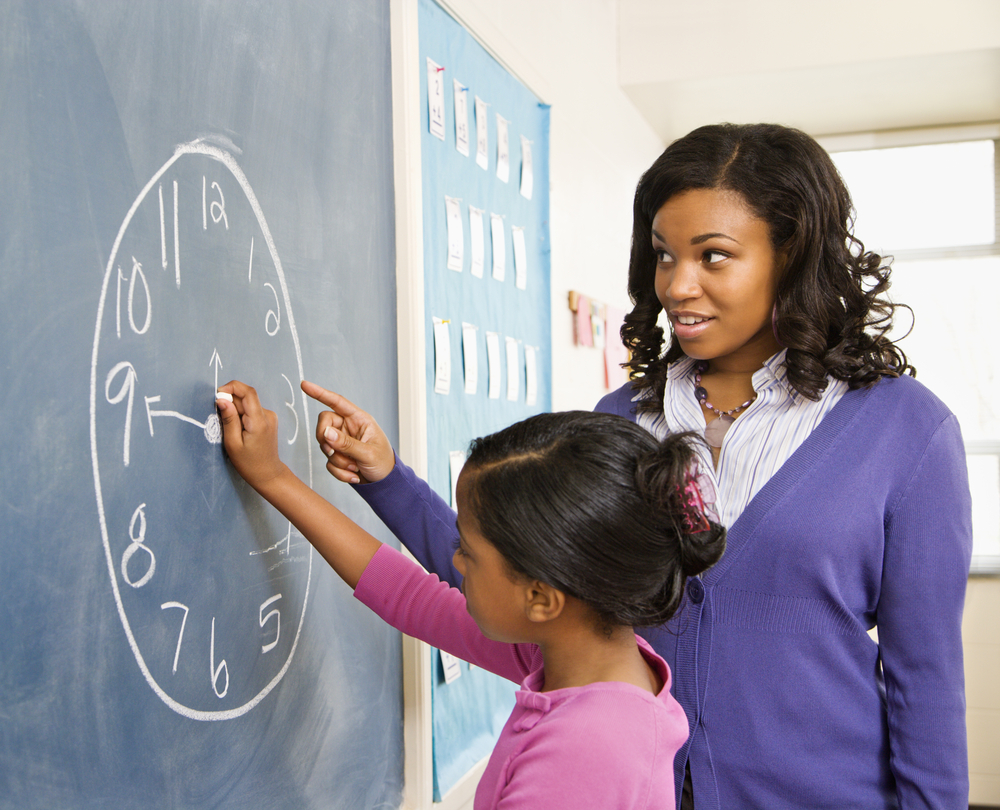 If you are wondering how to make money while traveling as a teacher, then you'll first need a TEFL qualification. Of course, sometimes it is possible to find teaching jobs without one, but many reputable schools require some sort of TEFL qualification. A common question I often get is 'how easy is it for a person of color to find teaching jobs?'. Well, I've answered that question in my blog 'Best Overseas Jobs For Black TEFL teachers', and 'Black Teachers In China: A Definitive Guide'.
You can also find TEFL teaching jobs on the following websites:
Teaching Abroad Direct
Teachaway.com
TEFL jobs board
Dave's ESL cafe
ESL World
EasyChinaJobs
TEFL.com
International House World Organisation
EnglishClub.com
TEFLJobsWorld.com
If you're backpacking across Europe, then one website you can find jobs is Lingo Bongo. 
Au Pair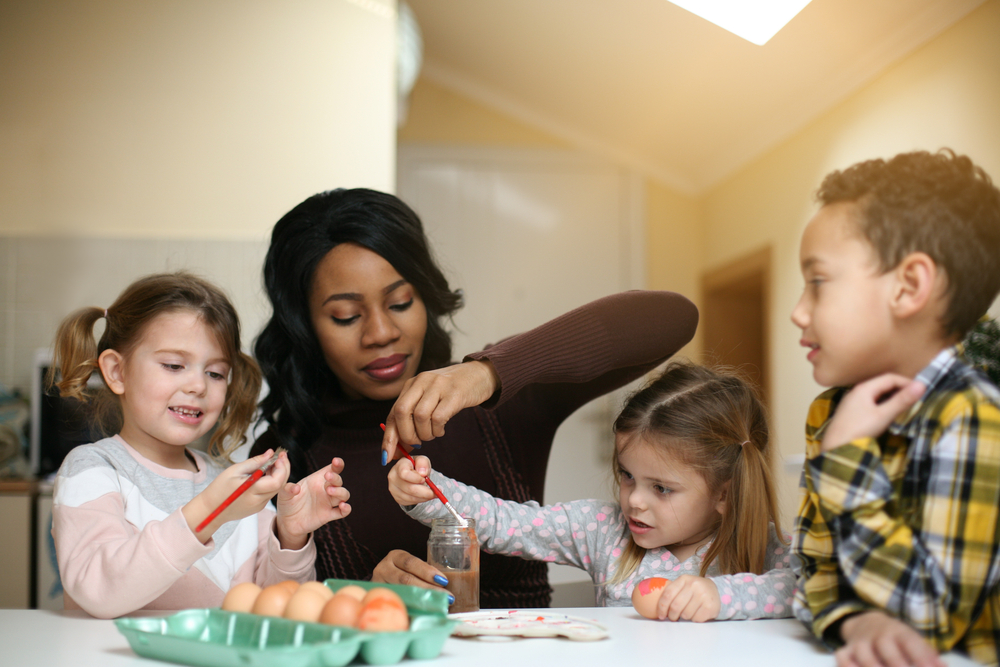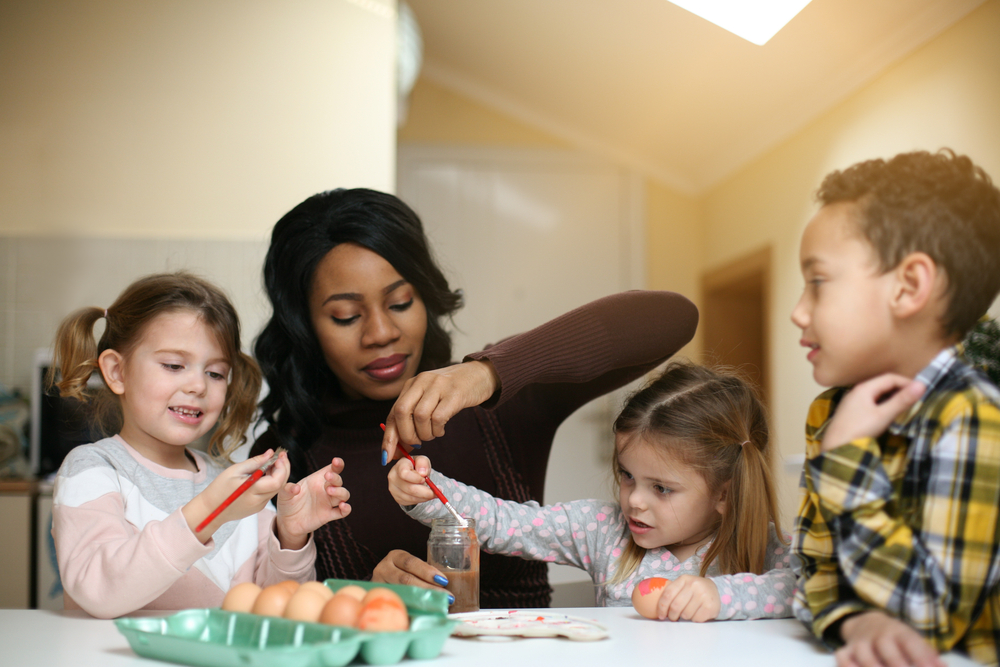 Another way to make money while traveling the world is to work as an au pair. Many websites online make it easy and quick to find an au pair. Take a look at these websites below:
Au Pair World lets you search for jobs in countries all over the world. Simply select your country of origin, along with your start date and duration of stay.
FindAuPair requires both host families and au pairs to register on their website. The countries they cover are America, Australia, Austria, Belgium, Canada, China, Denmark, Finland, France and Romania.
Newaupair.com. This is another website that matches au pairs to families. 
AuPair.com matches au pairs and caregivers to their host families. It also helps caregivers who provide services to the elderly to find a job. 
Hostel Jobs
I found a hostel job just by walking into a hostel I was staying at in Myanmar and responding to a vacancy they had there. The next day I had an interview, and soon after that, a job. I was one of the lucky ones. But sometimes you just don't see any vacancies, and all the hostels you try don't need any staff. 
Thankfully, there are websites out there that can help. Websites like hosteljobs.net and hosteltraveljobs.com. You can also register with some of the websites below to make yourself more visible to employers.
Seasonal Recruitment Websites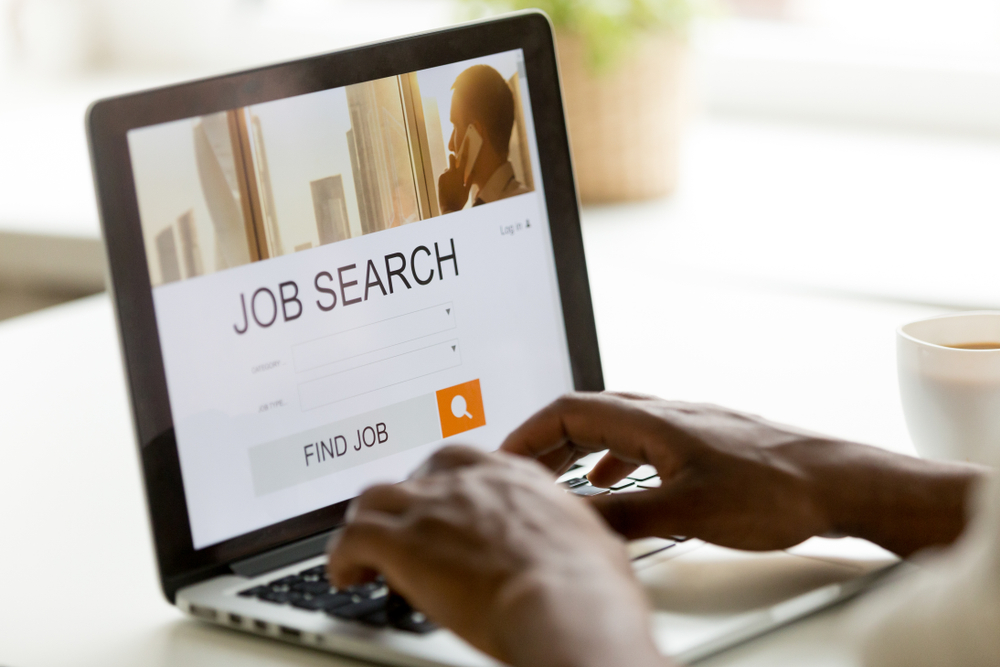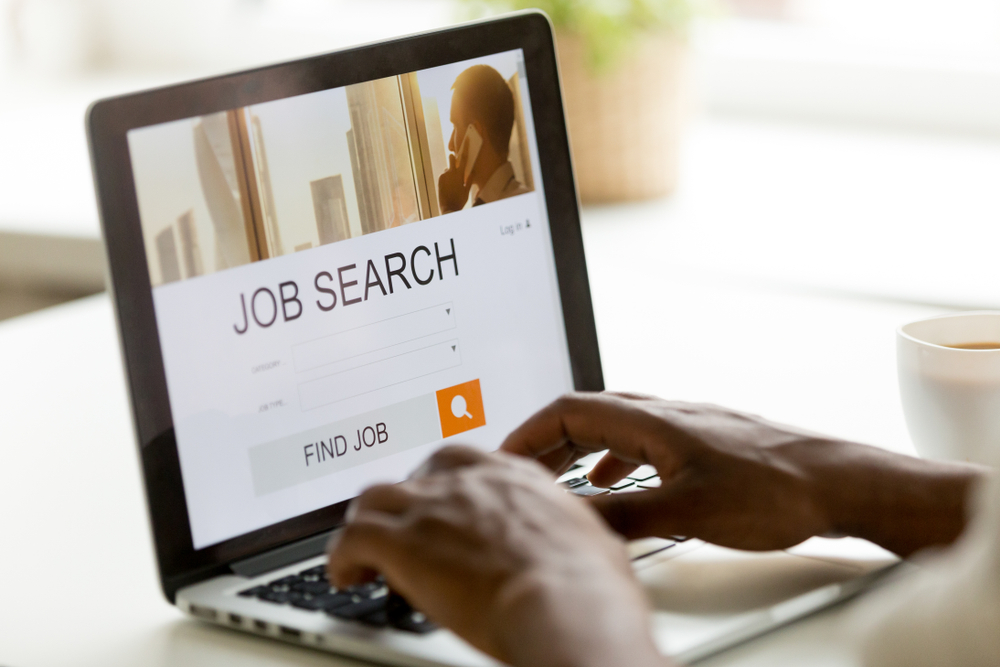 There are websites that make it easier for you to find a summer job overseas. The great thing about these websites is that they advertise different types of jobs such as teaching, childcare practitioners, catering jobs, hotel staff and construction. While it is prudent to apply for some of these jobs before you start your adventure, the majority of them can potentially turn around your situation within a few weeks, if not sooner.
Mark Warner is a website that offers a variety of different summer jobs, including ski season jobs. Whether you want to work as a sports coach, a beauty therapist, hotel manager, or a chef you'll find all of that and more on the Mark Warner recruitment website. 
Season Workers advertise a variety of seasonal jobs, courses and volunteering positions. They cover summer jobs, ski jobs, gap year, childcare, hospitality and TEFL teaching positions. 
Summer Jobs contains a directory of seasonal recruiters and employers who are searching for workers during the summer season. 
The employment possibilities that are open to travelers are literally endless. You certainly get that sense when you view the directories available on the Overseas Job Centre website, which contains job advertisements as well as advice and blogs about how to find employment.
Backdoorjobs.com is predominantly focused on short-term adventure jobs and seasonal work in North America. It also advertises jobs in other parts of the world. 
Canvas Holidays provide high quality self-drive camping holidays across Europe and often advertise different types of jobs. 
How to make money while traveling the world using travel deals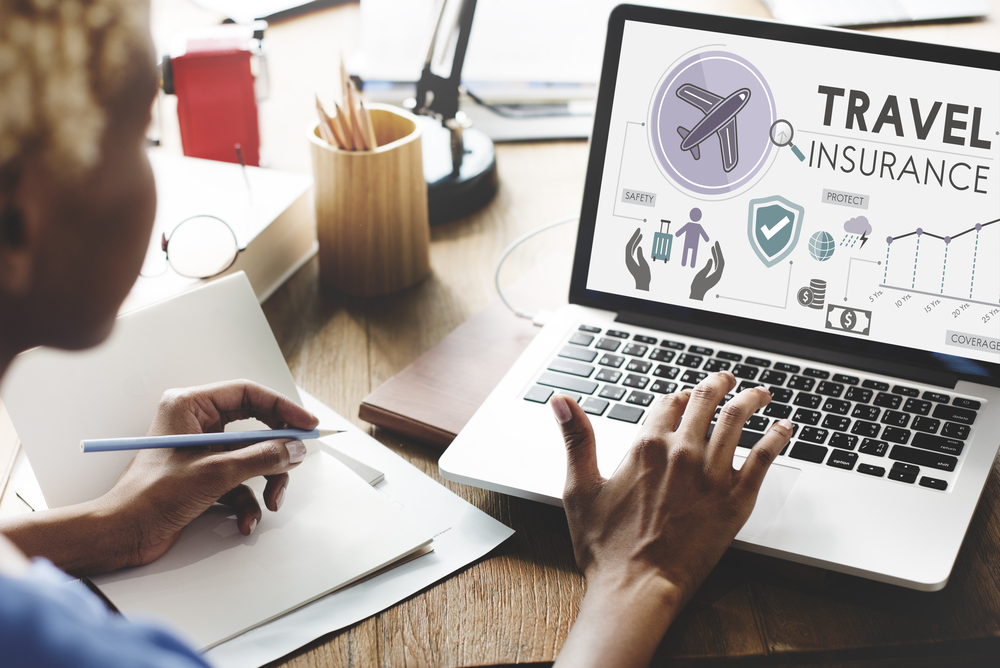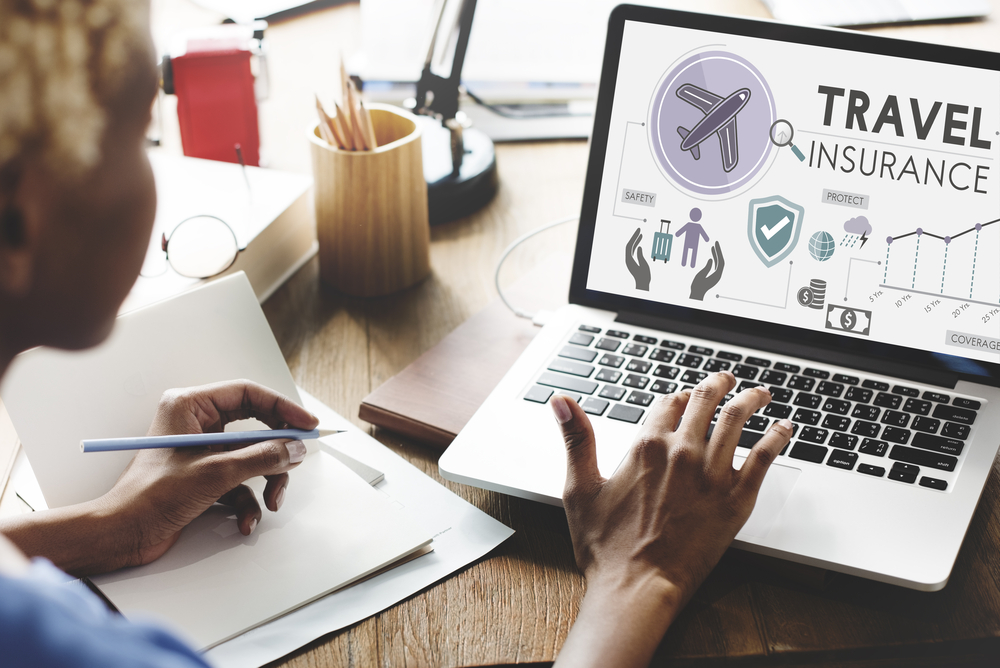 Another way to make money while traveling the world is to travel for free or find out how to subsidize your travel. How do I do that? I hear you ask. 
Well, you'd be surprised to know that there are many ways you can potentially travel for free. There are literally dozens of companies offering birthright tours, house sitting opportunities, dog sitting opportunities and student travel deals, which can shave hundreds of pounds from the cost of your holiday. 
Some of the programs I list below are in a little bit of a grey area. This is because for some of these you will have needed to apply before you travel. But the opportunities they give you to save money while you are on your trip are too good to miss.
Besides, if you're on a long trip, then you can apply for some of these while you are on the road, so to speak. This applies to the birthright tours and some of the student excursions. 
House sitting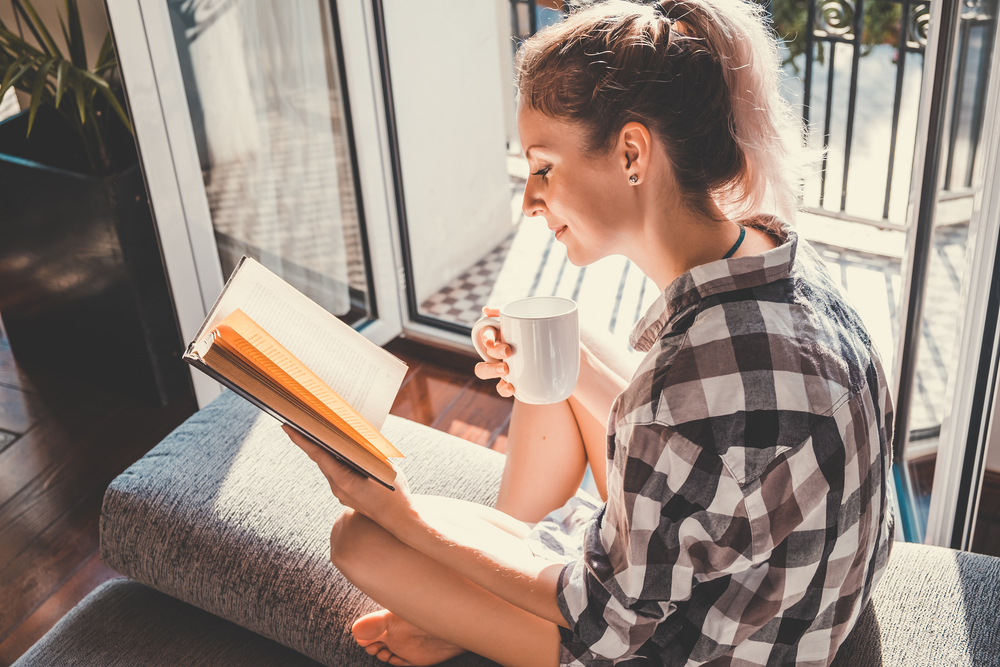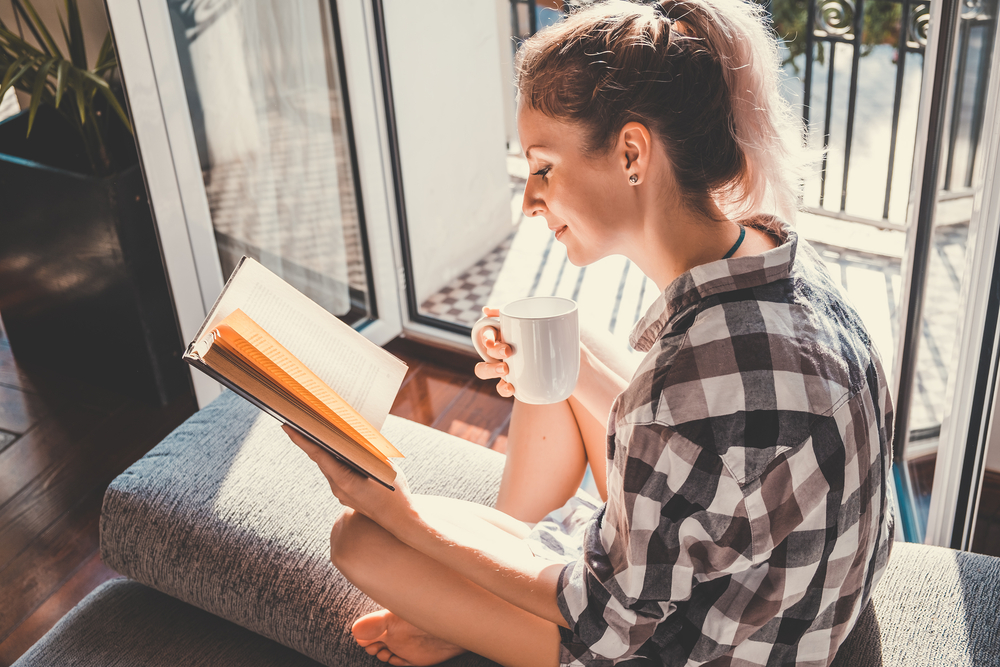 There are dozens of websites that connect you with people looking for house sitters. House sitting is a way to save money on accommodation costs abroad. Some house sitting opportunities are paid, while others simply offer free accommodation. Most of the house sitting gigs include pet care, and the pets in question typically tend to be dogs and cats. 
Among the many house sitting websites there are on the net, here are a few to get you started:
Trusted House Sitters
House Carers
Mind My House
House Sitters UK
Nomador
House Sit Match
Often these websites charge a nominal annual membership fee and house sitters are subject to a registration process.
Pet Sitting Websites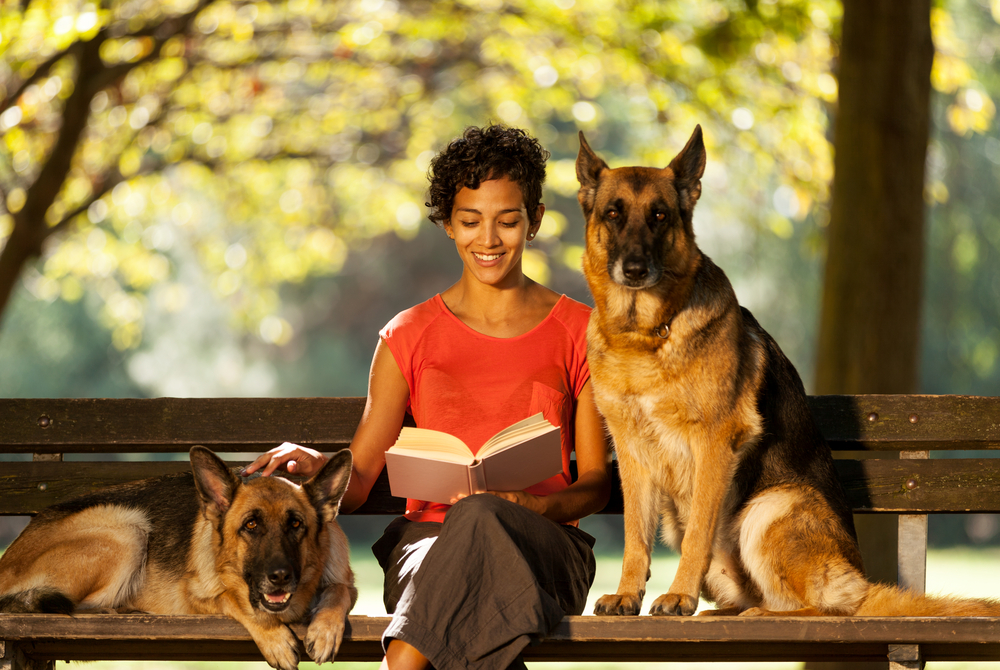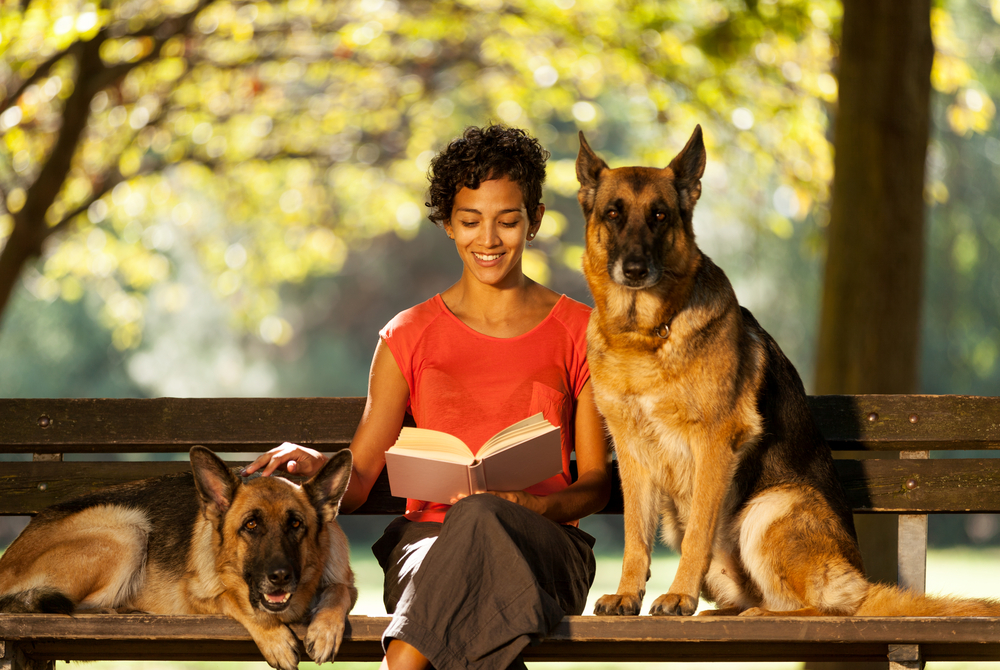 Many of the house sitting gigs include pet sitting as part of their requirements. However, I would be remiss if I didn't mention that there were separate websites dedicated to pet sitting.
These include:
Pawnshake (lists pawnshake websites in countries all over the world),
Rover.com
BorrowMyDoggy
BarkingMad
HouseMyDog,
VEVS (cats and dogs)
Cat in a Flat.
Couchsurfing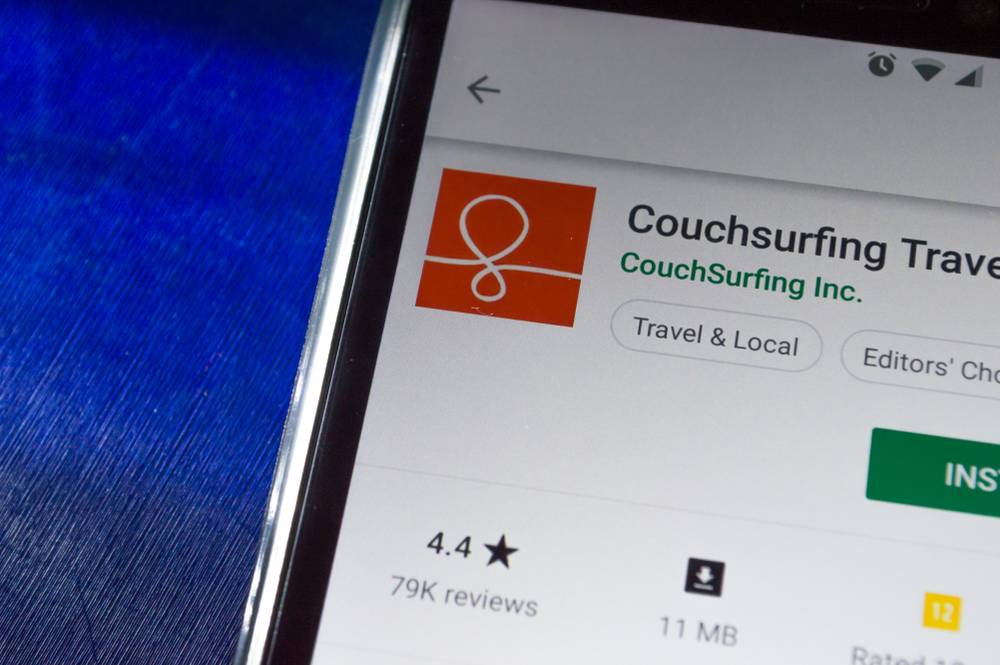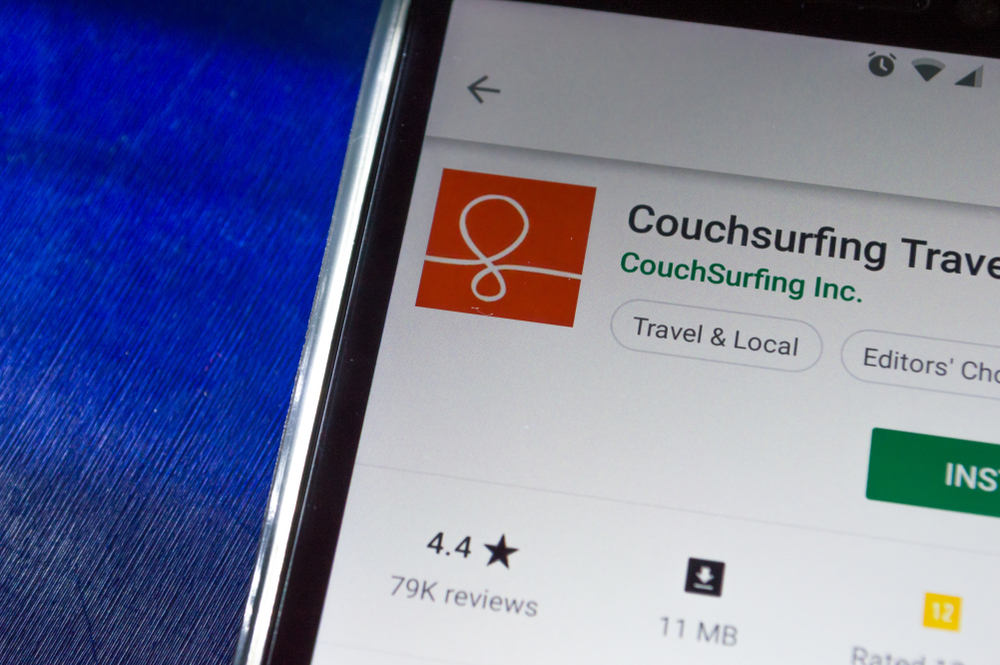 Imagine if you didn't have to pay a dime towards your accommodation costs when you are abroad? If you're wondering how to make money while traveling the world, welcome to couchsurfing. While you will not be paid on the website, you save money by skipping the accommodation costs. The website hooks you up with local people in countries all over the world who welcome guests into their homes and help them to learn a little bit about the culture in their country. 
The website has a rating system that gives you an idea of what the host (and the traveler) is like. This means that travelers who have stayed with hosts on the website leave a rating to share their experiences. If a host is being sinister or inappropriate, they get reported to the Couchsurfing website and are subsequently banned. 
For safety reasons, travelers should select hosts with high ratings and a high number of reviews. Personally, I recommend that women should stay with other women where possible.
However, if someone – no matter who they are – does not make you feel comfortable for any reason, then do not under any circumstances feel obligated to stay. Your gut is usually right.
Student Travel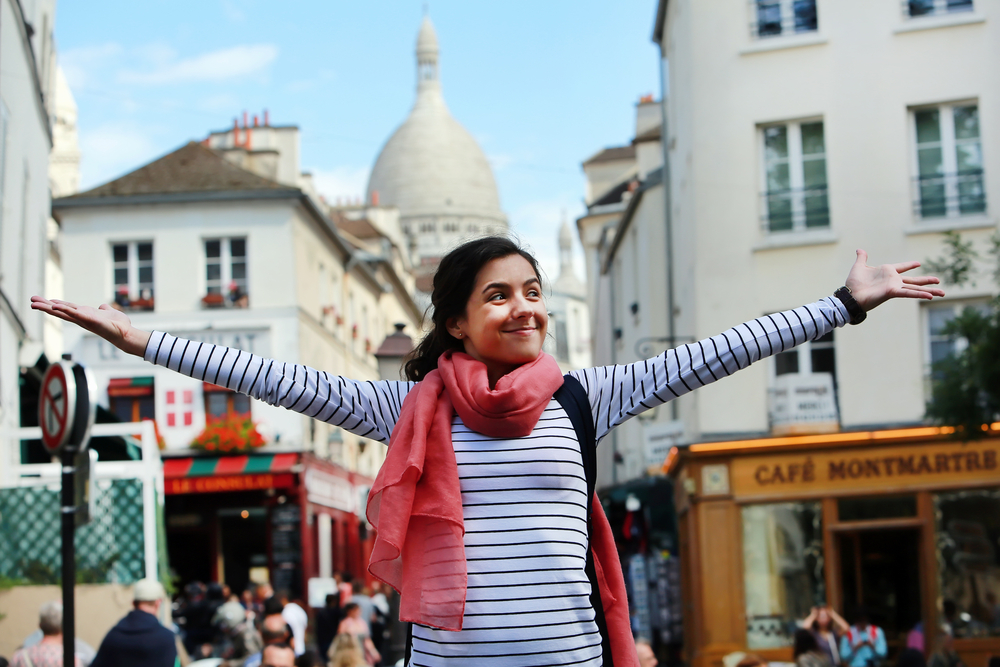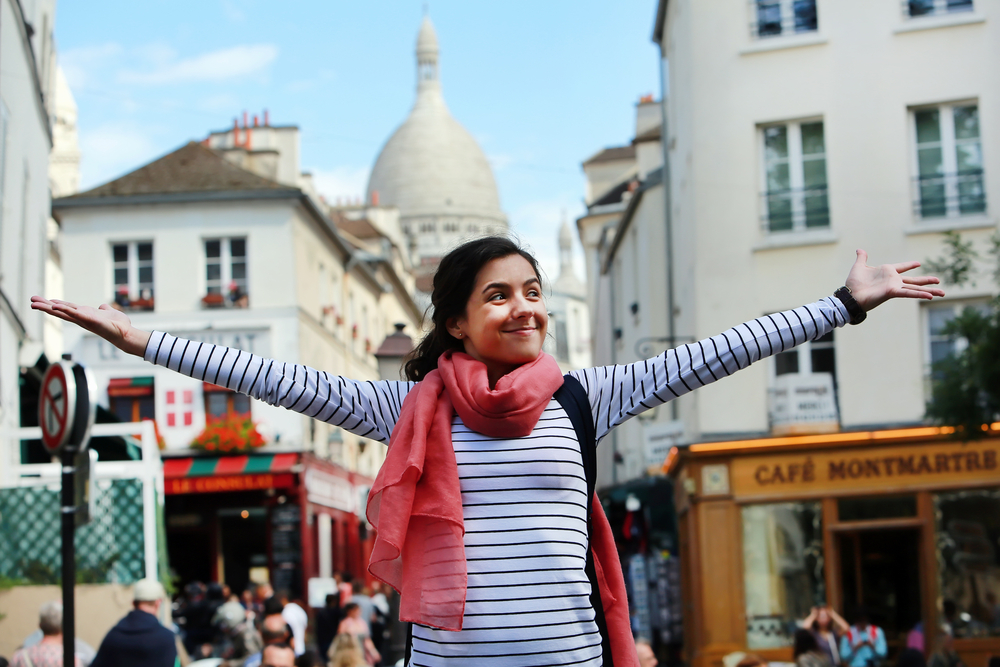 My God, how I miss being a student! I miss the discounted rates I used to get in restaurants, stores and transport. Most of all, I miss the subsidized travel deals and discounts. Now I hear you asking: WHAT subsidized travel deals and discounts? Well, I'm about to tell you. I wish I'd discovered how to make money while traveling the world and grabbed those student-specific bargains while I was still young! Check these out below:
Tours for students and educators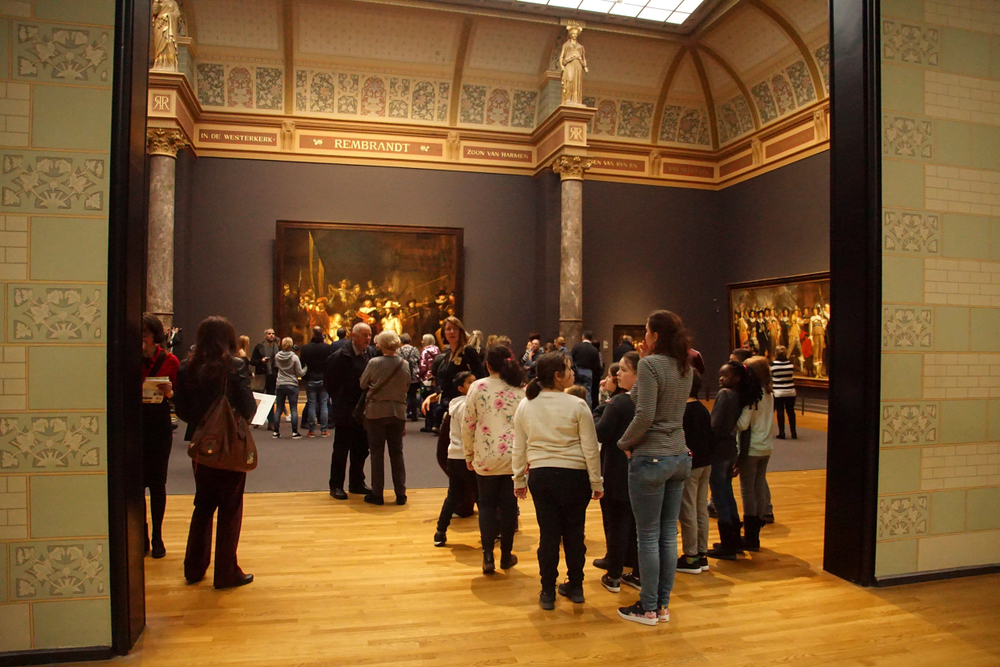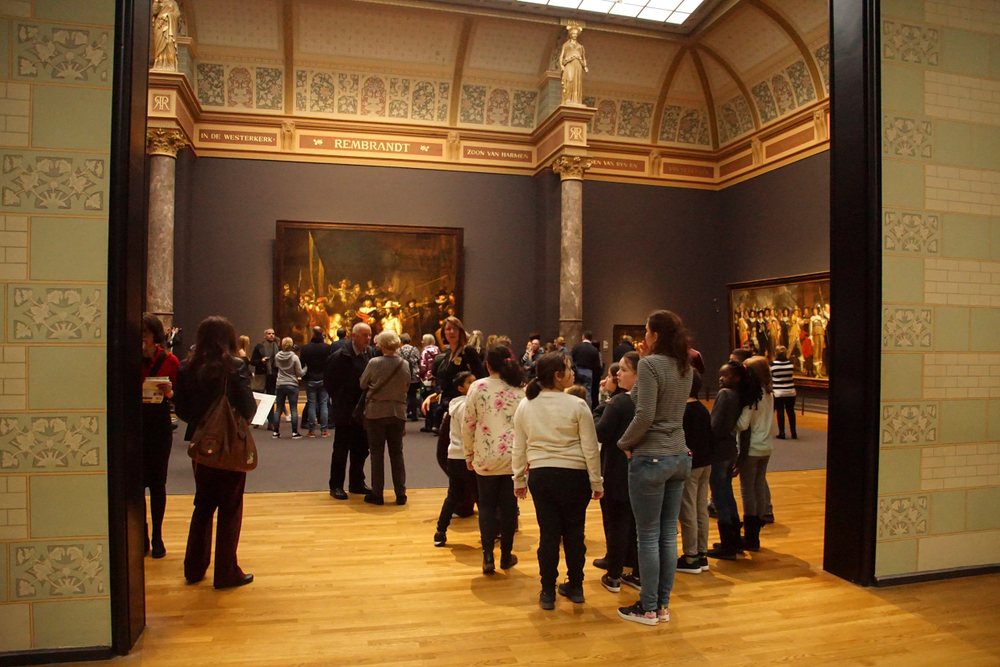 If you are a student or educator wondering how to make money while traveling the world, then you may want to think about applying to some of the programs below to benefit from free or heavily subsidized travel programs or internships. Let's take a look at some of these below.
Explorica offers specialist training programs that give educators opportunities to get a free trip. It also gives educators the chance to meet and mingle with other teachers who love to travel. 
CHA Educational Tours gives teachers and educators the chance to take a free trip abroad, if they enroll more than 6 students on a tour. They also offer discounts for family or faculty members and give educators the chance to collect bonus points towards a free trip. 
EFT Tours offers a similar scheme whereby educators who enroll up to six students are able to get a free spot on their tours. Enroll six more, and you can bring a chaperone for free. 
Student travel organisations
BUNAC is far from a perfect organization. For one, if you are accepted into their program, you have to purchase your travel insurance from them and they are not always known for coming through. But they do make traveling to America and Canada much easier. Essentially, they give students the ability to find paid work placements in North America. The payment is never very much, but it plugs a much-needed economic gap.
It is worth noting that BUNAC also offers students outside the European Economic Area the chance to participate in internships in the UK. So if you're a university student or recent graduate from America, Australia, or a country outside the EEA, then this could potentially be your ticket into the UK.
If you live within the EEA, have access to a work permit for Britain, and are from Australia, Canada, Japan, Monaco, New Zealand, Hong Kong, Republic of Korea, or Taiwan, then you may be eligible for BUNAC's Work in Britain program. 
Like most of these types of programs, BUNAC charges a fee for participation in its services, which is usually just over £1000 for the entire trip. This does not include any other little expenses that you may incur along the way.
Camp America is very similar to BUNAC in that it offers students the ability to visit America at a very low or subsidized cost. Like BUNAC, they help match eligible students to employers looking for summer work placements. They also help organize student excursions after their work placement.
CIEE is a non-profit study abroad and intercultural exchange organization that offers various programs for students, professionals, and educators. It offers scholarships and grants to help people to go overseas, in addition to high school summer camps and internships. 
Birthright Tours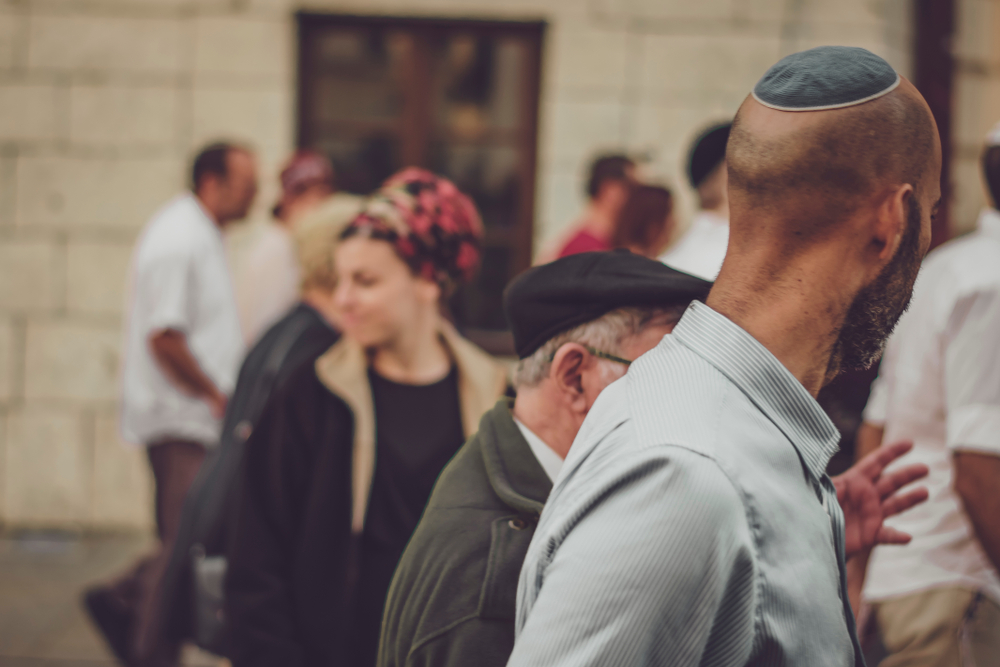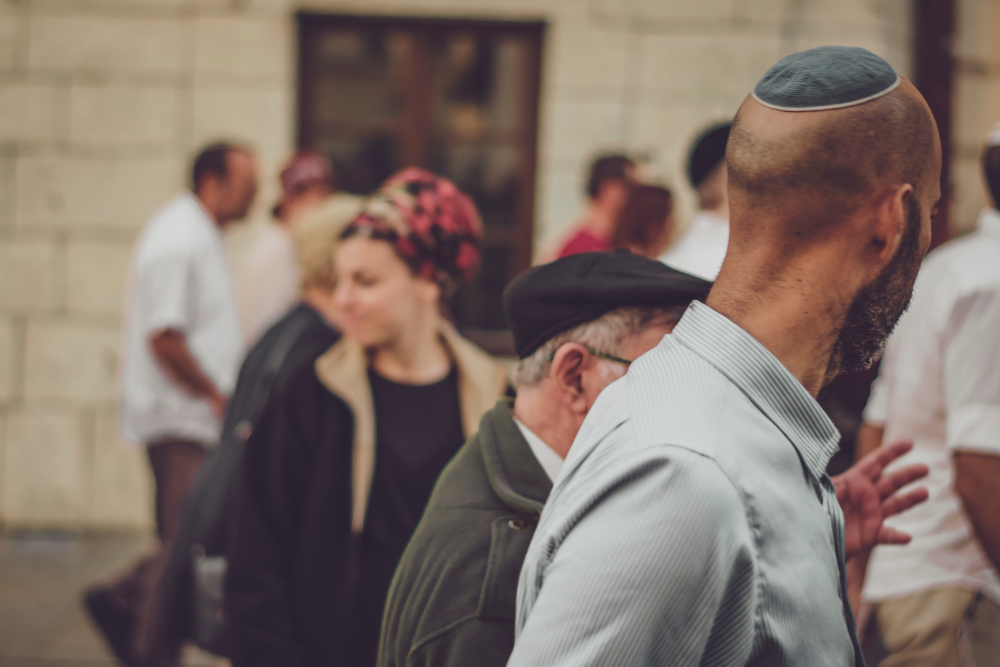 Some countries offer birthright tours to people based on their nationality. These include Armenia, Israel, Greece, China, Taiwan and Hungary. Other birthright tours are based more broadly on the part of the world you are from – such as Africa. It is worth noting that some birthright tours, such as the ones offered by Birthright Israel are free, while others simply offer discounts for group trips. 
Below is a list of a few of the places you can find Birthright tours. 
Birthright Africa is a non-profit organization which relies on donations to send scholars of African descent on a free trip to Africa. Those interested in participating in the program are invited to register and then apply to participate. 
The Grace Kennedy Jamaican Birthright Programme gives successful candidates of Jamaican descent the opportunity to participate in an internship related to their study. The program includes airfare, housing, transportation and stipend.
Birthright Israel is a not-for-profit company that offers free trips to Israel for young Jewish adults between the ages of 18 and 26. Their mission is to give every Jewish young adult around the world, especially the less connected, the opportunity to visit Israel on an educational trip. 
The Heritage Greece Program (HG) offers two-week cultural and educational trips for accomplished Greek American college students. They are invited to share their experiences with a peer group of students from the American College of Greece (ACG) in Athens, Greece. Heritage Greece also offers internships for students of Greek origin. Tuition, meals, and transportation in Greece are included.
The Taiwan and China Summer Programs website offers a range of different tours, scholarships, internships, and language learning/teaching opportunities, primarily for people of Taiwanese/Chinese descent. 
Birthright Armenia gives people of Armenian descent the opportunity to live with a host family in Armenia and get first-hand experience of the culture. Successful participants are reimbursed for their travel and booking fees. The program also offers language classes, excursions to ancient and cultural sites as well as internship and networking opportunities. Applicants also have the opportunity to volunteer in Armenia.
Reconnect Hungary invites those of Hungarian descent to participate in tours and excursions, sometimes at a discount depending on your age and eligibility. It helps travelers to learn more about their ancestry and culture. It also offers scholarships to eligible participants.
The above are just a selection of birthright tours and excursions on offer. 
How to make money while traveling the world as a digital nomad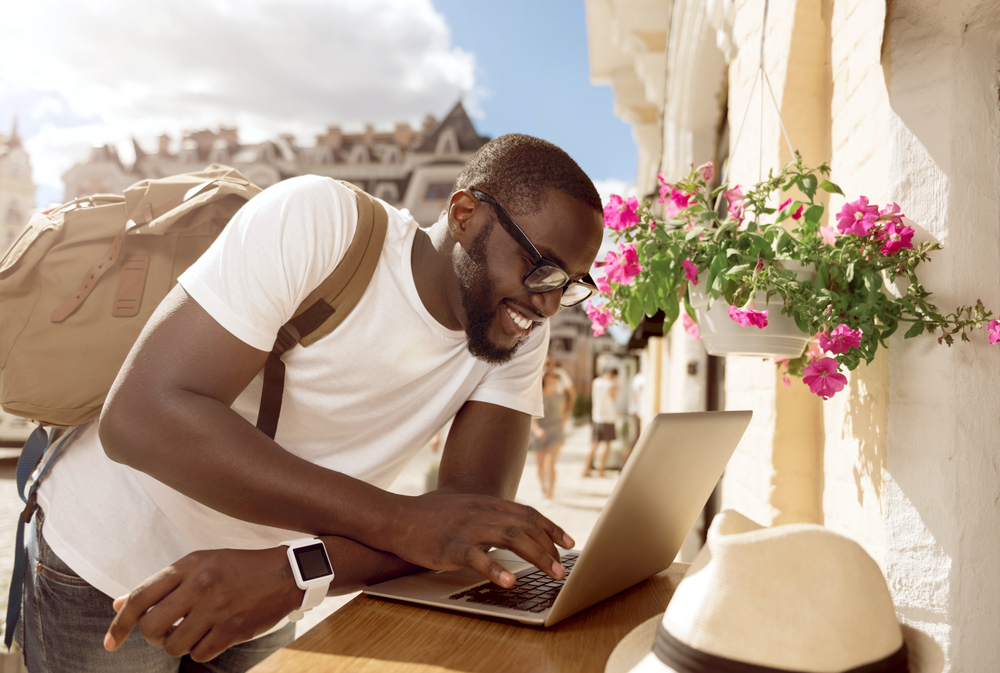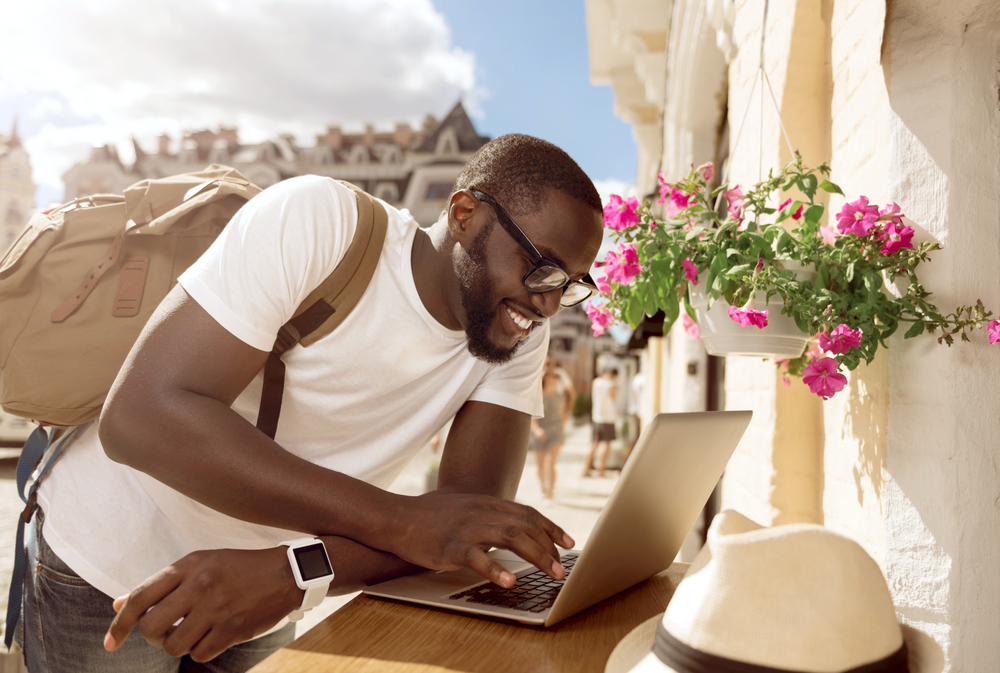 Now I'd just like to take a second to talk about Digital Nomads. Before I figured out how to make money while traveling the world, I met many digital nomads who were living the dream life.
Many of the ones I talked to told me about how their journey started when they ran out of money abroad, and then they were forced to find ways to fund their lifestyle. So if you've run out of money abroad – do not despair. 
Hopefully, some of the options discussed above have given you some food for thought about how you can quickly get some cash together while developing a long-term plan. Now it's time to look at how you can take things to the next level and become a digital nomad.
There are many different types of digital nomads and the definition will vary depending on who you are talking to. Generally, it refers to people who work remotely or who are not dependent upon location.
Many digital nomads travel for a few months every year, or for 6 months during the year. Now to some, that sounds great, but you may be wondering how to do it and make money while traveling the world.
Well, some of the websites below can help you to get started and find those initial contracts and employment gigs. The majority of websites listed below offer jobs on the higher end of the pay scale. 
Working Nomads contains listings for a variety of jobs including writing, marketing, IT/Tech, healthcare, education, administration, and a whole host of other sectors. The pay rate for these types of jobs varies widely from the lower end of the spectrum to the highly paid gigs. 
Another useful website for digital nomads is WebWorkTravel, which organizes networking events, conferences, and produces digital guides aimed at helping travelers to become digital nomads.
Behance Jobs has listings for a variety of different careers, freelance gigs or internships. 
FlexJobs focus on the higher-paying remote and flexible job opportunities.
ProBlogger is a website set up specifically for writers and digital bloggers and content creators. You could be writing anything from restaurant reviews to pet blogs or eBooks. The pay for these gigs tends to vary.
MediaBistro contains a range of listings that often advertise highly paid jobs. The website also contains a range of blogs and resources for writers.
Freelance Writing advertises for a range of journalism, content, and copywriting gigs. You can also find plenty of jobs aimed at digital marketing professionals.  
If you have run out of money abroad and you're wondering how to make money while traveling the world, then the above websites will help you to quickly find decent writing gigs that will help you to find a job fairly quickly.
So how easy is it to make money while traveling the world?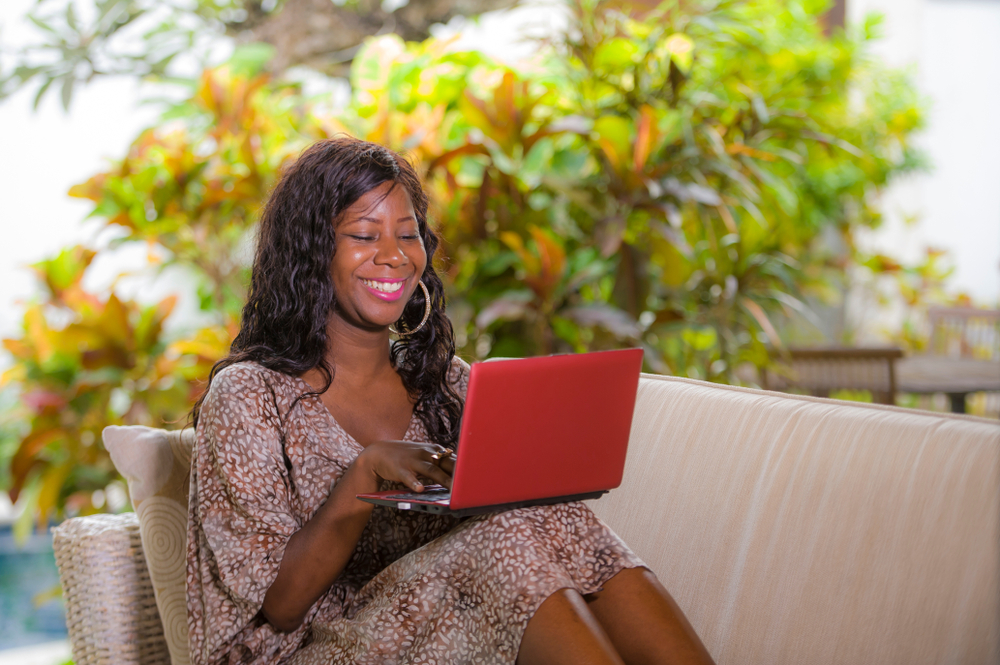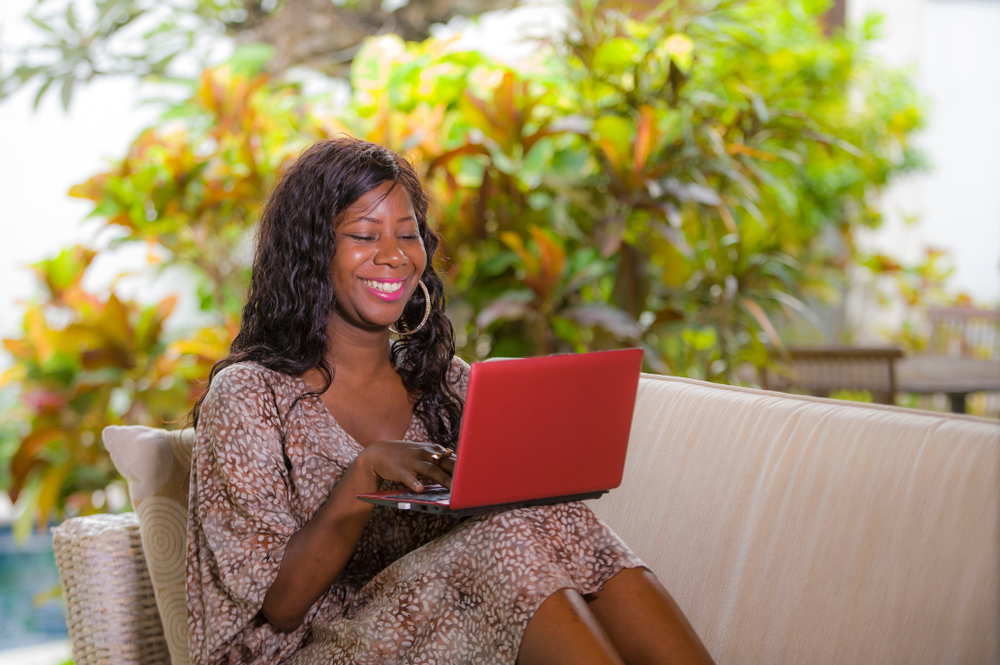 Easier than you think. When you have no idea how to make money while traveling the world and you don't know where to look, then it can all seem overwhelming. That's why I've dedicated this entire blog to ensure that you have all the resources available to you to get started.
It doesn't matter what your skills are. If it can be done remotely, then there will always be a way to figure out how to do it. I've even met a radiologist who was working remotely in Thailand! Some pharmacists are able to work remotely too and be location-independent.
Not everything I've suggested in this blog will help you to make money while traveling the world. For example, some of my suggestions include ways you can get free accommodation, volunteer in exchange for food or housing, or apply for free birthright trips.
While they don't directly make you money, they can help you to save a huge chunk of cash which can free up more of your budget to travel the world. 
Other recommendations in this blog tell you where you can look for paid jobs and apply remotely.
As someone who has used many of the websites referenced in this blog, I can personally attest to the fact that if you follow up with as many of these different resources that you can, I'd be very surprised if you came up short.
This is why I wrote this definitive guide about how to make money while traveling the world because when I searched for this information many years ago, it was hard to find a helpful list of all of the different things you can try in one blog.
However, I've written several other pieces about how to fund your overseas journey.
Check these out in the related posts section below.