Planning your first backpacking trip abroad is harder than it sounds.
When I planned my first backpacking trip abroad, I thought it would just be a case of booking my tickets, getting insurance, packing my bags and flying away.
But once I started travelling, I realised that there was so much I missed out on due to lack of organisation.
There were great places I could have gone, but they simply weren't on my radar – I never looked before I leapt.
Then there were the flights I had to cancel and the visa problems I had, all because I didn't put just a little more thought into the journey ahead.
That's why I put this blog together on how to plan a first trip abroad to help you feel more prepared when planning your upcoming journey.
By following the recommendations below, you are sure to have the adventure of a lifetime.
Decide Where You Want to Go
This seems like an obvious bit of advice, but it's not always as simple as it seems.
You might have an idea of where you want to go, but there may be other places you would prefer that you don't yet know about.
So it's worth taking that time to visit all of your local travel agents, grabbing as many brochures as you can, consuming travel shows faster than candy and reading up on different places.
Take that extra time if you're going on a long journey, because that time will be worth its weight in gold when you realise you have planned the perfect getaway.
If you're really clever, you'll make a list of the kind of activities and scenery you like and then seek out the places which are the best match for your interests.
So for example, if you love stunning natural scenery, then places like New Zealand or Fiji might be perfect for you if it aligns with your budget. New Zealand is famous for its natural landscapes.
What most people do is they go on the backpacker trail and follow the well-worn path.
But if you truly want to have a trip that is unique to you – then spend some time researching the possibilities.
Trust me – it'll be time well spent and you will not regret the time you took to do this.
Oh and one other thing – leave a little room for flexibility. If you're planning a long journey abroad, then you're bound to get new ideas the more you travel.
So while I highly recommend having several places on your radar – give yourself enough breathing space and gaps in your itinerary to be able to improvise as and when you need to.
How Long Should Your First Trip Abroad Be?
Time is something that often eludes us when we are trying to figure out how to plan a first trip abroad.
My advice would be that if you really don't know when you will be back, then consider getting an open ticket, or build that flexibility into your itinerary.
On one hand you want to give yourself as much wriggle room as possible but on the other hand, you also want the security of having a ticket home should you ever have to make your way home quicker than you thought.
Sometimes the amount of time will be determined for you if you need to return to work or you have other commitments.
However, if there is no set time that you need to be back, but you don't have an infinite budget, then there are three things you should think about when putting a timestamp on your journey.
These are: how much you can live on each month, the cost of your journey and how long you want to spend in each country.
When trying to work out the cost of your journey, be sure to factor in the costs of flights, internal travel within the country, food costs, insurance, accommodation, tours and activities, drinks and alcohol, souvenirs, and other costs.
It is unlikely that these financial forecasts will be completely accurate, which is why it helps to set a budget in advance and stick to it.
How to Budget For a First Trip Abroad
Myth: you need to be rich or middle class to go backpacking across the world.
False. I am neither rich, nor do I come from a middle class background and yet I went travelling across Europe and Southeast Asia for 8 months.
There is also a myth that you need to give up everything in your current life, including your house, job or car, to go travelling across the world.
That is also false.
If you are using the internet to figure out how to plan a first trip abroad, you'll see many blogs and videos telling you to give everything up, sell your house and car, so that you can pack your rucksack and travel across the world.
Let's be honest, for most people that just isn't practical. Not when you've got bills to pay, kids to feed and a mortgage to take care of.
Yes, there are some backpackers that do give it all up to go travelling across the world. But if you do not intend to travel for years on end, then you've got plenty of options to help you finance the trip.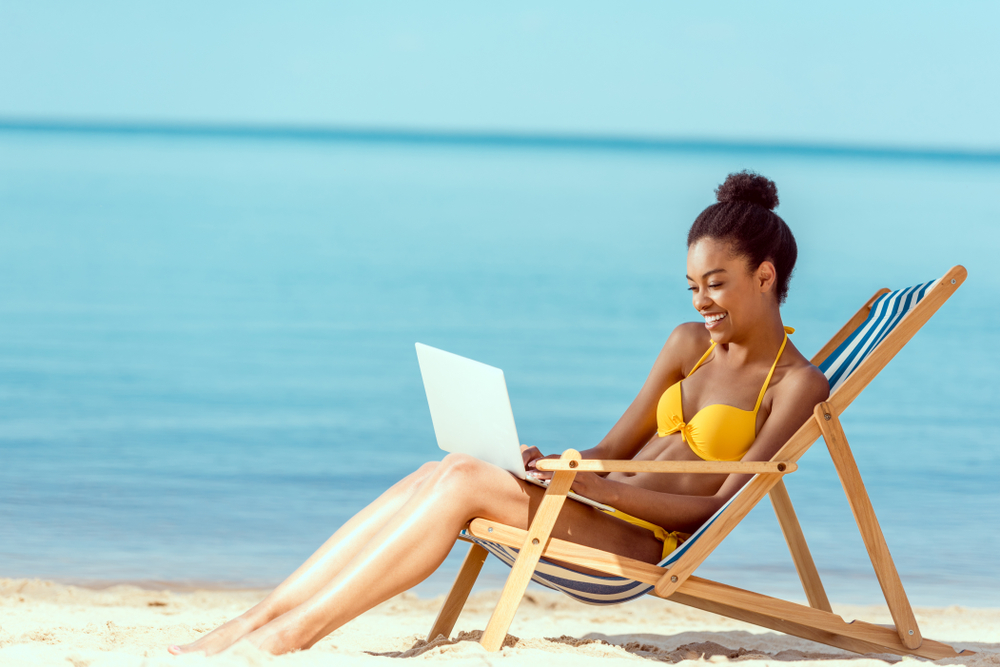 These include: getting a backpacking job abroad, taking a sabbatical, getting a remote job, taking shorter trips, saving up your work holidays, taking family-friendly vacations or generating a passive income to finance your trip.
The idea that you have to give up everything you've worked for just to enjoy a few months overseas does not suit everybody.
That's where the importance of setting a budget comes in.
Once you know your financial limitations, then  you can plan the rest of your trip around it.
And budgeting doesn't have to be difficult either.
So how do you do it?
Read our tips below on how to plan a first trip abroad and finance it accordingly.
Automate Your Savings
It's so much easier to save when the money goes into your savings account automatically.
You can set this up by creating a separate savings account and depositing money from your main bank account into that savings account via a Direct Debit or Standing Order.
Most bank accounts allow you to arrange for the payments to be made on the same day you get paid. Therefore the money will be deposited into your savings account automatically and it means you will be less likely to miss it.
Decide how much money you can comfortably afford to put aside each month or week and stick to that budget for as long as you are able to.
Download Budgeting Apps
An essential aspect of budgeting is monitoring your outgoings and matching it up with the amount of money you've got coming in.
You can do this manually by carefully watching your spending, using spreadsheets and analysing your bank statements.
An easier way to do this however, is to download a budgeting app which can help you do much of this automatically.
Some of the more well-known budgeting apps include Mint and PocketGuard. You can link them to all of your financial and online accounts and and track them against a budget you can tweak and customize to your needs.
Sometimes it's easy to accidentally overspend or lose track of what your outgoings are, especially if it changes.
However, one of the most useful functions of these apps is that they will also alert you whenever you're in danger of going over budget.
Reduce Your Spending
Obviously. You'll see this bit of advice in every budgeting blog in the world, so it's hardly revolutionary.
The real difficulty comes from analysing the sacrifices you are prepared to make in order to embark on a trip of a lifetime.
Most of the time you'll find that it is a question of substitution rather than completely giving up the things that you enjoy.
For example consider the following ideas:
Exchange popular brands for cheaper, supermarket alternatives
Reduce your nights out
Swap them for nights in with your friend and buy your own alcoholic drinks from the supermarket
Shop around - you'll often find many supermarkets sell the same products at different prices
Do your food shopping at local markets instead of supermarkets - they are a dozen times cheaper!
Make use of thrift stores or flea markets - some of the clothes, furniture and goods you'll find there will be much cheaper than high street alternatives
Cook your own food instead of eating out
Conduct a full audit of all direct debits, standing orders, Paypal payments and online shopping transactions. You may find you're paying for things you no longer want, need or approve of
Walk or cycle instead of taking public transport or your car where possible
Shop during sales and save food/products as needed
Buy in bulk
Buy season tickets for public transport instead of paying for them weekly (you'll often get a discount for doing so)
Where possible, swap your phone or internet contracts for cheaper alternatives. If you are coming to the end of a contract, you'll be in a very strong position to negotiate a cheaper deal
Take the buses between cities instead of trains/planes where possible - this can make your journey 3 times cheaper, depending on where you live
I'll admit - some of the above ideas are glaringly obvious. But what is not so obvious is how much you can save if you put them all into action.
Sell it!
My first time backpacking advice is to simply sell it. Most people have at least one thing in their homes they can sell. This includes old clothes, unwanted furniture, electronics, books, CDs/DVDs, cutlery, children's toys and other household items.
Some organizations and stores will actually pay you to recycle your old mobile phones and electronics.
By selling the things you don't want anyway, you're freeing up a little extra money you wouldn't have otherwise had.
There are many ways to sell your old gear. You can do it the traditional route, via a car or garage sale, or a stall at a local market.
Websites like Preloved, eBay, Amazon, Gumtree (Craigslist if you're American) or even Facebook, can make it easy for you to sell your items.
For every item you can sell, there's bound to be a buyer, if you get creative.
Currency Exchange
Most bank cards will charge you if you use them overseas.
If you wait until you get to the airport of your chosen destination or you wait until you arrive in the country, it is likely to cost you more.
You will often find it much cheaper to exchange your money at a post office or recognised currency exchange in your own country prior to travelling.
Travellers' Cheques
Many people use travellers' cheques because they are much more secure than carrying around cash.
The benefit of using these is that in many cases, you will be able to get compensated in the event your cheque gets lost or stolen and they do not expire.
They are accepted at many locations across the world.
Prepaid Currency Cards
Another option is to use a currency exchange card such as Caxton Fx in the UK or Travelex in the US, where you can preload currencies onto them and use them overseas.
This will often work out to be a cheaper option that than using your bank card, exchanging money, carrying lots of cash around or using travellers' cheques.
Some prepaid cards such as Caxton FX do not charge you at all when you take money out of an overseas ATM or use your card abroad.
This makes the card a much cheaper alternative than using a traditional bank card or going to the trouble of changing your money.
A select few banks offer a similar service - so it's also worth checking with your bank.
Know Your Customs and Traditions
In some countries (such as Thailand), it is rude to point your feet towards someone. In others (such as Iran), it is taboo to accept an offer of food straight away, until you've politely said no a few times.
Then when you go to countries such as Myanmar, it is rude to refuse an offer of food, and what's more, it is frowned upon to leave any on the table.
I didn't know this when I went to volunteer at a temple in Myanmar. I'd eaten dinner at the airport, but I'm not kidding when I say I was offered almost an entire table of food by a generous group of women and Buddhist nuns at the temple.
They gave me several different curries, an entire loaf of bread, rice, a cake and drinks.
I felt bad that I couldn't eat it all, I wish I'd known about their customs beforehand. I certainly wouldn't have eaten dinner at the airport!
However, that's the beauty of the internet. Many of these traditional customs and traditions can be researched before you make a boob of yourself abroad.
But that's not the only thing you should research.
The Law
Most people don't travel with the intention of breaking the laws, but some countries may have laws that you don't even know you're breaking.
For example, in Venice it is illegal to feed the pigeons in St Mark's Square, it is also forbidden to chew gum in Singapore, and in many countries located in the United Arab Emirates it is illegal to eat during Ramadan.
Oh and as for bringing that bottle of wine into Dubai? I wouldn't.
By the same token, carrying certain types of prescription medication without a doctor's note could land you in hot water in some countries.
In other words: know before you go. Trust me, a little time spent on legal research could save you a lot of pain, heartache and heavy penalties further on down the line.
In a Nutshell..
Be sure to do your homework on all the awesome places you can go, and the tours and activities you can go beforehand so you don't miss out on anything.
Oh and here's another thing you should research: visa restrictions.
Check Visa Restrictions
That brings me nicely on to my next topic. Although some countries allow you to get a visa upon arrival, other countries such as Tibet and Bhutan have very strict regulations, where you can only get a visa in nearby countries or under very restricted circumstances.
Other types of visa have country-specific limitations.
Visa costs are always changing, so even if you can get a visa on arrival, be sure to bring the right amount of money before you go. Visit the official government websites of your destinations to get the lowdown on the latest visa rules.
Everything You Need To Know About Travel Insurance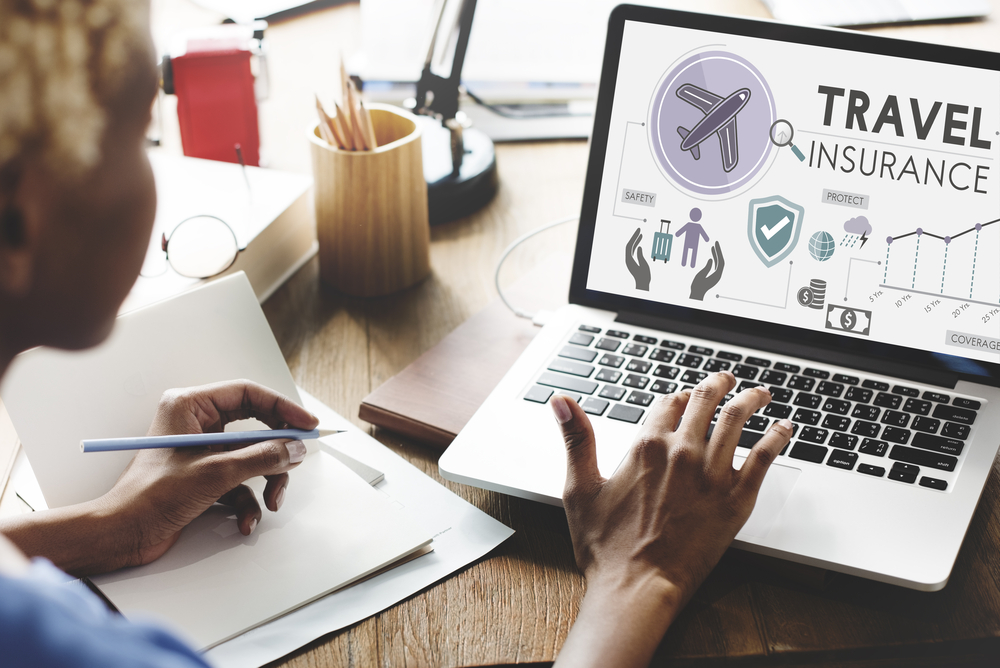 Make Copies of Your Important Documents
Don't forget to make copies of all of your important documents, such as your insurance, visas and passport page.
If you have friends or family you can trust give a copy to them, so that they can advocate you should you ever need it. Doing this may also mean that in the worst case scenario, they have money to fly you home in the unlikely event that anything bad should happen to you overseas.
Another reason for photocopying your passport is that if you lose it while you are travelling, you can take the photo to your country's embassy, which will make it easier for you to get a replacement.
Obviously, keep the photocopy in a separate place from your actual passport.
What To Pack
When I was doing my research on how to plan a first trip abroad, there was a surprising lack of consistency when it came to packing advice.
Of course, much of what you should pack will depend upon your journey and what you plan to do while you're away.
This is why it's hard to come up with a complete packing list, but I still think there are a few basics that should be on everyone's radar.
If you follow the recommendations below, you should be well prepared for any trip.
Create An Itinerary
Honestly, not everyone will need an itinerary. But it may help you to plan and visualise your journey better if you put together a rough itinerary of your planned activities.
I found that it was helpful in adding structure to my journey and being organized in terms of projected time frames, activities, hotels and transport bookings.
However, if you are planning a very specific route, such as a trip to Kilimanjaro in Tanzania, then you'll definitely need a comprehensive itinerary.
Sometimes a tour operator will create one for you, other times a company will do this for free and some companies do it at a cost.
It all depends on what your plans are. I include it here because people often underestimate the most important benefits associated with creating an itinerary.
Check Baggage Rules And Restrictions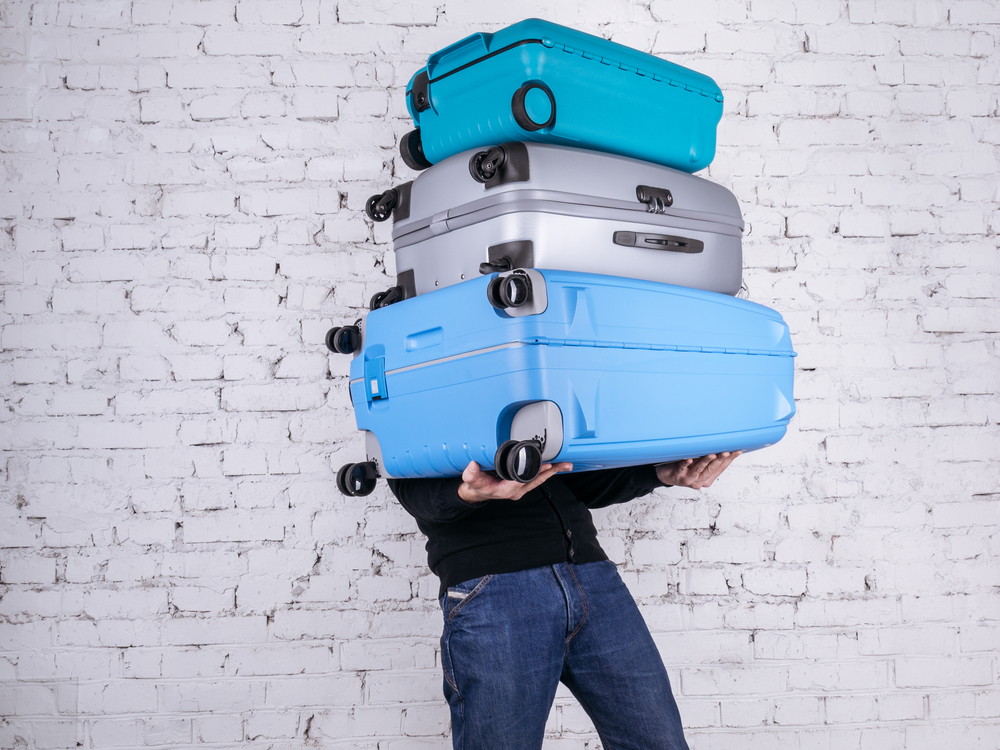 I took a 40 kilogram suitcase when I went backpacking across the world. Well, nearly.
The man who I sublet my apartment to kindly told me that most airports restrict baggage weight to 20 kilograms.
So I left half of it at my mother's house in London before embarking on my journey. I'm so glad I did. Excess baggage fees are no joke and can be as high as £20-£30 for every excess kilo on some airlines.
Generally speaking, I'd carry no more than 20 kilograms or less if you can help it. You can buy most of what you need when you're abroad, especially at airports. Even in rural places you usually won't have any trouble finding a laundrette or somewhere to wash your clothes.
So pack enough to last you a week and then just reuse what you've got or buy anything additional that you may have forgotten. Hopefully my packing list above will help you a bit.
Adjust Mobile Phone Plan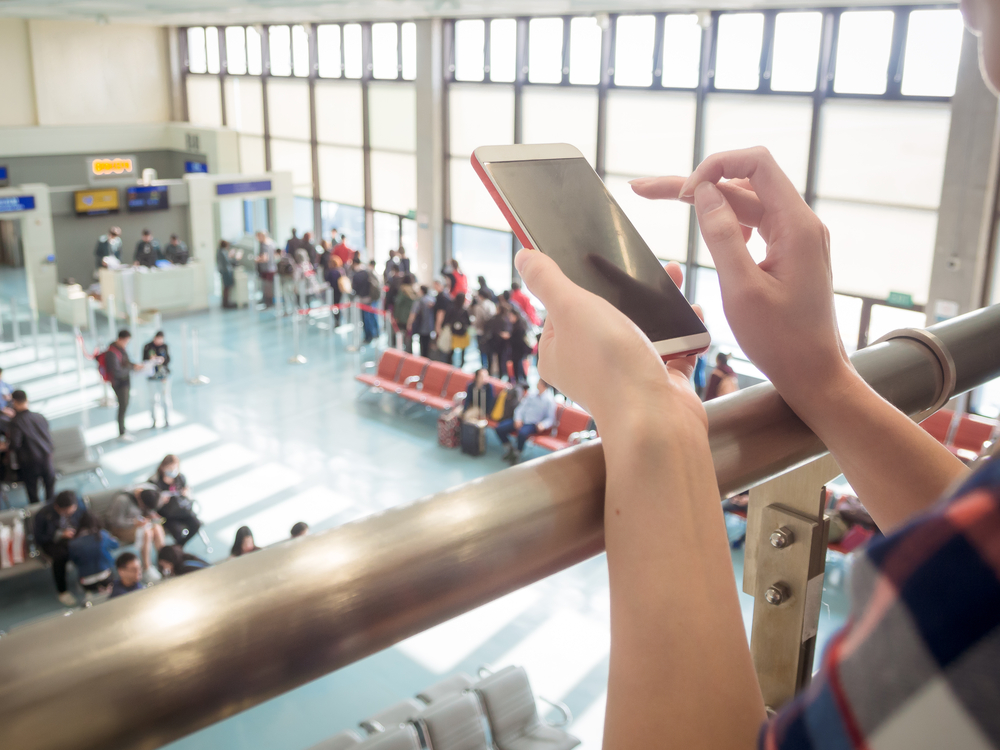 Most mobile companies will add roaming charges onto your journey, although there may be a few which provide you with cheap calls overseas.
I'd always check this with your phone company as some of them will give you decent call rates when you travel to specific countries.
Otherwise, remember to cancel any contracts you won't need before you set off.
Conclusion
So to summarise, you'll need to thoroughly research any country you are travelling to, sort out your insurance and visa before you go and budget for your journey.
Sounds obvious doesn't it?
Well, not quite. It is the finer details and the small print that tends to trip people up. Something relatively harmless such as sitting with your legs stretched out in parts of Asia, or wearing a pair of shorts to a Buddhist temple could earn you unwanted disapproval or in a foreign country.
You may be refused entry in certain countries.
Similarly, taking the wrong prescription medication or taking a little too much luggage could get you into hot water in others.
I often find that it's not the big and most obvious things that evade me when I'm travelling. That's why I've tried as much as possible to avoid saying obvious things like: don't do illegal drugs or remember to book your plane ticket. Well duh!
But building flexibility into your travel plans or comparing the retainers on insurance policies may not be quite as obvious to some people.
So hopefully this blog was helpful in giving you at least a few tips that you may not have thought about before.
If it has, I've done my job well.
Have yourself a great journey!
This blog is designed to inspire you and build an online community where you can get all the resources you need to travel. The Backpackers Travel Hub was created to make travelling accessible to everyone - not just the posh people! So drop by and visit the Facebook Group Backpackers Travel Hub. The group contains exclusive tips, and content designed to inspire, motivate and empower you. No sales or annoying gimmicks - just good, solid content. You can also take a peek at the JaninesJourneys Facebook page here. Happy travels!
[adinserter name="Travel Talk Deep Link"]