Bangkok, the City of Angels is like no other place on earth. I didn't meet many angels while I was there, but I did encounter plenty of sinners.
The Thai capital has earned itself quite a reputation over the years, and is known for its infamous red light district and party scene.
I'd read so many twisted tales about the nightlife in Patpong and other red light districts in Bangkok long before I arrived on its shores and I was hell-bent on avoiding them.
But despite the fact that I studiously avoided trouble – trouble found its way to me.
I was actually impressed by the creative ways that the seedy underbelly of the city made its way onto my doorstep.
Spoiler alert: I didn't get my hands dirty, but I met plenty of devils who did.
Below are my tales of sex, drugs, scams and rock and roll in the City of Sin, which is probably a more becoming name for the Thai capital.
Read on to discover more about my sordid tales on the streets of Bangkok.
Rise of The Sugar Granddaddies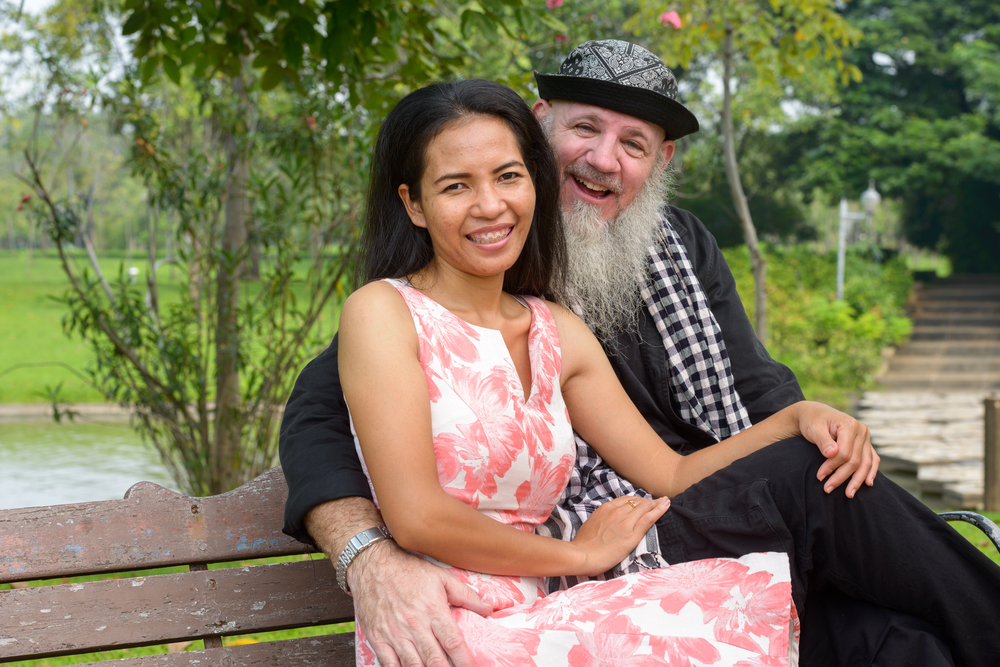 All I wanted to do was sit down for lunch. I was with a lovely older lady from Israel, and we settled down for food. Almost immediately, an elderly Austrian man started a friendly conversation with us. Too friendly, actually.
He proceeded to tell me about all the creepy exploits he'd had with young Asian women in their early twenties, and was sure to let me know about his intention to have the same experiences with me as a young, "exotic" looking lady.
He said if it wasn't for his deteriorating bank account along with his gout, he'd take me out on a date.
I assured him that being a broke old perv with gout was the least of his worries.
Funnily enough, that's when I decided to end the conversation.
My friend and I exchanged disgusted looks with each other, thoroughly creeped out by the wannabe sugar granddaddy.
I wish that were the only time I witnessed an old perv in action.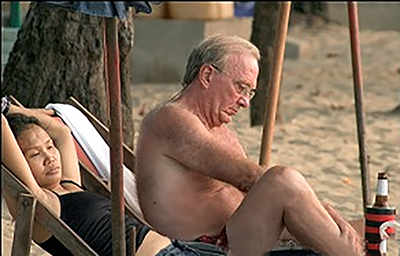 On the streets of Patong and parts of Koh San Road, I'd often see older, rich, European men with these young, beautiful Thai girls who looked at least 20 years younger.
I'd go to beaches and see much older men with young women. It was an unusual sight for sure.
Let's just say that when money is the name of the game, you'll find plenty of players.
Inconsiderate Hostel Nymphs
When you're sharing a room with half a dozen other party goers, you're often subject to disturbances during the night. There is only one thing worse than being forced to listen to people snoring, stumbling into the room drunk in the middle of the night, vomiting or playing loud music.
After a heavy night of clubbing in Bangkok, I collapsed onto my hotel bed and began to drift away.
I have a tendency to wake up in the dead of night and I was annoyed by my bunk mate turning over constantly on the bed above me, while she was getting changed.
Then I heard the noises. I realised she wasn't getting changed at all and what's more, she had company.
If it wasn't for the horrendous racket above me, I would have assumed that the shaking bed was due to an earthquake or something. Alas, no.
To my horror, I realised that the lovesick couple above me were not the only people enjoying nocturnal activities in the middle of the night.
The same gruesome sounds appeared to be coming from at least two other places in the room.
Then there was the drunken deviant who was stood in the middle of the hostel room with a flashlight trying to get a glimpse of the action.
Unwilling to take front row seats to the free peep shows, I got up and turned the light on. Almost immediately, the inconsiderate hostel nymphs settled down by pretending to be asleep.
The flashlight perv looked at me with rage for being such a spoilsport.
Dazed, I wondered downstairs into the hotel lobby for a bit, played a random game of ping pong with two late night drunks before summoning up the courage to return to the party room, armed with a pair of earplugs.
To be fair, this sordid tale isn't limited to Bangkok. But as it was my first time in the city, it was certainly a rude awakening.
Night Time Nudity In Patpong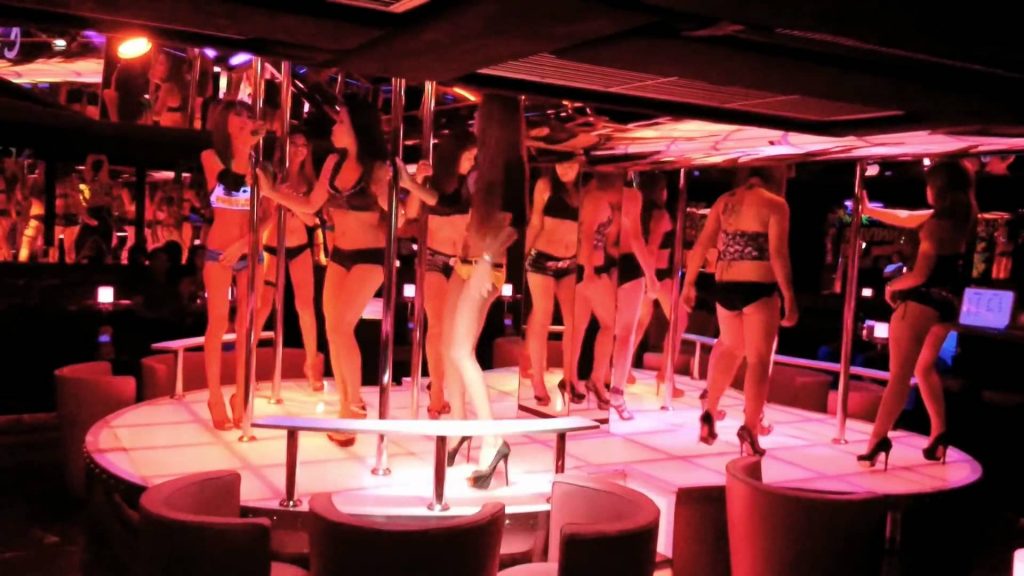 Patpong is the red light district of Bangkok. I know that because of all the strip joints there were in the district.
So I was out with a couple of sane people from the hostel. We settled down at a nearby bar to drink and laugh at all the drunk people on the streets.
We were also bemused and a little creeped out by all the elderly men with very young looking girls there were.
Then the show started. The men in the bar were going wild. So were the female performers. I suddenly understood what the poles were for. They weren't just part of the architecture after all.
We laughed for a bit then darted out of there, because as we were 3 women, I guess we were the wrong target audience.
As we got walking and talking down the streets of Patpong, we could easily see there were many bars like the one we just left. Some with full blown nudity.
Yep, welcome to Bangkok.
Crazy Bag Lady!!
My suitcase was the bane of my life in Bangkok. It was almost as big as I was! But dragging it through the streets soon took its toll, and the wheels came off.
So I found myself searching for a new one and a friend and I stopped by a stall in Koh San Road.
I asked the stall owner how much the suitcases were and she immediately started giving me the hard sell.
I told her I'd think about it. She immediately lowered the price. I started to walk out of the stall. She prevented me and tried to negotiate a slightly lower price.
She started throwing things around, getting angry while yelling her negotiations for an ever-so-slightly lower price.
In the end, we got away when I told her I would get some money out, because I didn't have anything on me. She offered to walk me to a nearby ATM.
We declined her offer and disappeared to another stall.
She remained in hot pursuit, screaming "LIAR" at me. We tried to lose her and stopped by another stall.
10 minutes later, things were going well until we heard "LIAR!" behind us. We turned around and there she was. She walked up to the other stallholder and said something to her in Thai.
The other stall holder glared in our direction.
My friend and I vanished.
We ended up running through the winding streets of Bangkok with this crazy person shouting "LIAR!" behind us. I thought she had a stall to run?
Finally, we lost her and settled down for a bite to eat at a restaurant.
We laughed about our crazy stalker friend until we looked up and saw her standing there. She stared us down as we ate.
Over a damn suitcase.
I'm really not sure how we lost her, but we did and eventually made it back to the hostel.
Unfortunately, we later had to walk past her stall to get home and we saw her. She saw us, waved us over and yelled 'hello, come to my stall'.
Of course we ignored her and hurried back to the hostel.
Junkies In Bangkok
I'm a party girl deep down, but in Bangkok, I just didn't feel like it. The reason is I met too many backpackers who were into recreational drugs of every description and parties were a great way for them to distribute these drugs.
Given Thailand's well publicised stance on giving long prison sentences to anyone found with drugs and the death penalty for anyone distributing them, I decided to keep my distance.
Long prison sentences would cramp my style.
Honestly, there were so many weirdos in the city, that you really didn't need drugs to enter the twilight zone.
Creepy Cabs In The Party District
Here's another reason why I avoided the clubs: getting a taxi home was a nightmare.
On my way back home from a club one night, I tried to hail down a taxi but they were all charging three times the normal rate.
Eventually I found one parked further down the street. He had a good rate so I climbed in before he took me on a random drive down a secluded street and waited for what seemed like 10 minutes while he text someone on his phone. Irritated, I asked him what the holdup was. He then told me that he was waiting for his "friend" to join us.
I was in no mood to wait, so I sprinted out the car before his "friend" had a chance to join the party.
Let's Play Mock The Monarch
Ok so I have an idea for a dangerous game.
If you win, you'll get to recount another sordid tale on the streets of Bangkok. If you lose, you could die.
And no I'm not kidding.
So this game is called Mock the Monarch. All you have to do is speak ill of the Thai King while you are in Thailand. If you lose the game, you'll get to spend some serious time at the Bangkok Hilton, snuggling up to all of the country's worst offenders.
In some cases, you'll get the death penalty.
No, I didn't like the sound of the game either. That's why it was all the more shocking when I encountered so many other Western tourists and even Thai locals who would quite readily bring up forbidden conversations about how awful the late King's son (Maha Vajiralongkorn Bodindradebayavarangkun) looked in his crop tops and tattoos.
In fact, his party lifestyle was so infamous that he was dubbed the 'Playboy Prince'.
He is in fact now the new King of Thailand since his father passed away.
I was lucky enough to sidestep the Bangkok Hilton, but some tourists aren't so lucky.
So if you're ever invited to mock the monarch – here's a pro tip: change the subject.
Hustlers On The Streets of Bangkok
You'll find plenty of fortune tellers on the streets of Bangkok. You'll also find plenty of hustlers, trying to persuade you to book overpriced tours in exchange for a cheap tuk tuk.
I almost got caught out by one of these guys, despite being warned about them. They try so many clever tactics to part naive tourists from their hard-earned money.
Then you've got the common taxi scams and the market stall hustles.
Low level scams and pricing tricks are par for the course for many tourists actually. I'd love to tell you not to fall for these scams, but I kind of did myself, so better yet, just keep your eyes open on the sordid streets of Bangkok.
Naughty Visa Runs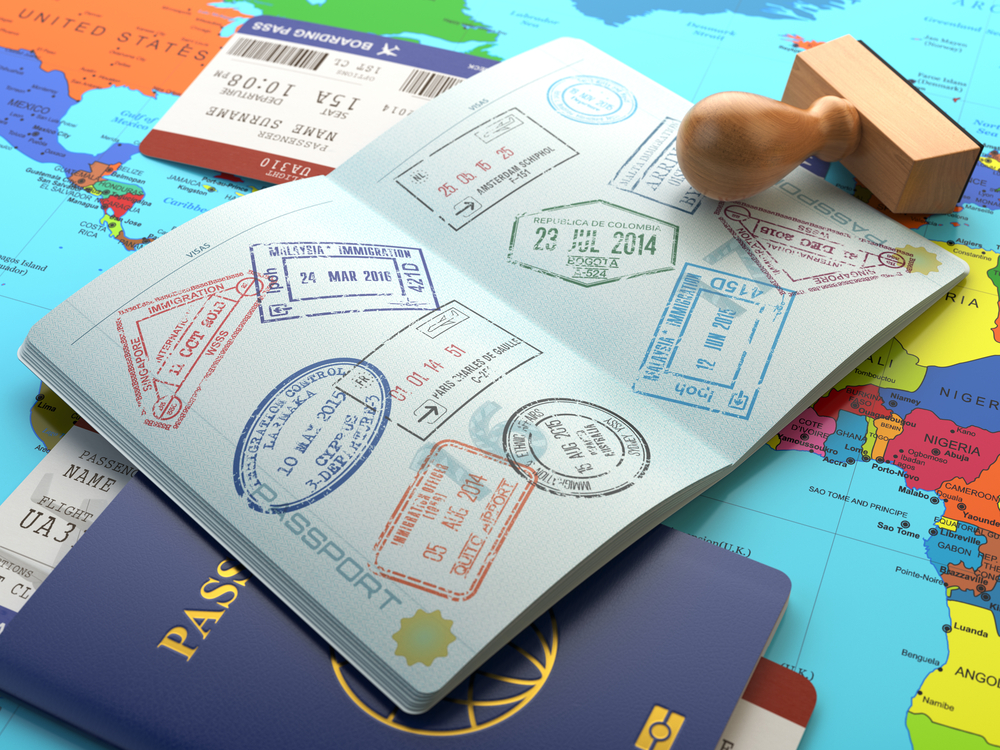 I overstayed my visa by a day in Thailand. Ironically, it was because I was too organized, and I'd booked all of my flights in and out of Thailand in advance. One of those flights didn't leave until a day after my 30 day tourist visa was due to expire.
I could have changed it of course, or I could just have paid for a visa renewal but the cost of doing either of those things was more expensive than the cost of overstaying my visa by a day (1000 BAHT).
I was stopped at the airport and ordered to go to the naughty girl's room.
There I was scolded by one of the officials, who somehow got me mixed up with a blonde lady who overstayed by a year!
However, all I ended up with was a funny looking stamp in my passport, no fine and a look of disapproval by the airport lady.
Back then (2016) the fine didn't kick in until the second day you overstayed.
I wasn't the only one of course. I met plenty of tourists that were either in Thailand illegally or going on regular visa runs. New Thai visa rules have clamped down on that now but illegal overstays were almost a rite of passage in Thailand back then.
I mean who wouldn't want to prolong the sun, sea and sand?
Conclusion
I loved Bangkok, there is truly no other place like it on earth. It sure does have a seedy underbelly, but strangely, that is part of its charm.
Most cities in the world have their vices, but it just seemed so easy to witness the craziness in Bangkok.
Luckily for me, the chaos didn't devour me. I mean, I didn't get kidnapped by the cab driver and his friend, I never stayed at the Bangkok Hilton, I didn't get high, nor did I get killed by the insane stall holder.
So all in all, it was a pretty successful trip.
I did get chased by plenty of dogs though. That's another story.
I think if you can navigate your way through the organized mayhem with a modicum of common sense, street smarts and discretion, then you'll more than likely survive the sordid streets of Bangkok, just as I did.
This blog is designed to inspire you and build an online community where you can get all the resources you need to travel. The Backpackers Travel Hub was created to make travelling accessible to everyone - not just the posh people! So drop by and visit the Facebook Group Backpackers Travel Hub. The group contains exclusive tips, and content designed to inspire, motivate and empower you. No sales or annoying gimmicks - just good, solid content. You can also take a peek at the JaninesJourneys Facebook page here. Happy travels!
[adinserter name="Big Bus Tours (7.62)"]