The first time I went to Thailand was magical. I wasn't expecting much from such a popular tourist destination, but I definitely found my calling in Thailand. My reason for writing a blog about my top 6 first time backpacking tips is that I made so many mistakes. These blunders made my trip more expensive and less pleasant than it had to be.
In fact, I think I fell for almost every scam on the way down. Furthermore, as a lone female traveller I made some epic mistakes that could have put me in grave danger.
But look on the bright side: if you're reading this, you'll get to scoff at my slip-ups and hopefully, you won't make the same ones.
Beware The Tuk Tuk Scam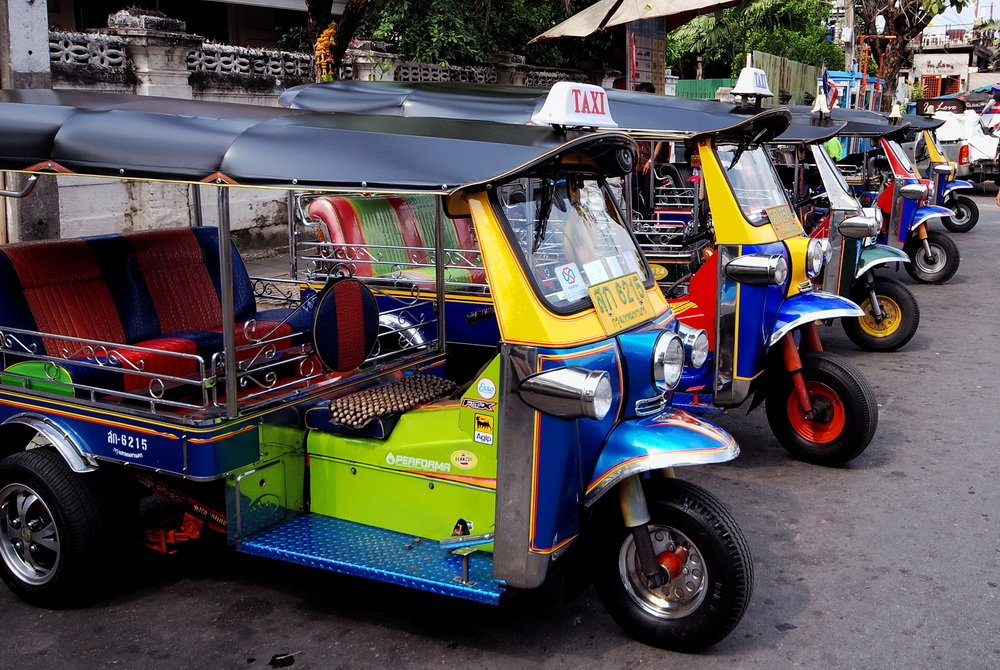 I put this at the very top of my list because I kicked myself hard when I fell for this one.
Then I kicked myself again. Why you may ask?
Quite simply because I'd read about this scam approximately 20 minutes before I fell for it. Let me tell you how this dumb scene played out.
I saw a poster in the hostel about how some scammers in Bangkok approach tourists and offer them very cheap tuk tuk rides and offer to take them to their friend's businesses which will then rip the tourists off.
According to the warning leaflet, the scammers pretend that their friend's businesses are accredited by the Thai Tourism Board.
"Who are the idiots that fall for these obvious scams?" I remember thinking.
Me. That's who.
Twenty bored minutes later, I was wandering aimlessly around the streets of Bangkok after visiting the same temples I'd seen already. A well-dressed Thai man approached me and started up a conversation with me.
He recommended some free tourist attractions in the city and after a while warned me about tuk tuk drivers that try to rip people off.
He seemed friendly enough and then made some small talk about the tourist attractions I'd already visited. He asked where I was from, how I was enjoying Thailand and where I planned to go next.
Somewhere in the course of our conversation, I made the mistake of mentioning my upcoming plans for Thailand.
He suggested that I visit a travel agency which is well known for offering affordable tours. What's more, he explained…wait for it….. it was accredited by the Thai government, so there was no funny business.
He also made a point of saying that I could just take a look, and because they were such a popular and reputable firm, there would be no obligation to purchase any tours.
Hey, he was just a local trying to help me out right?
I agreed, and he hailed down a tuk tuk. He then told me that I should never pay more than 30BAHT for a tuk tuk in the city and warned me about the tuk tuk scams. When the taxi arrived, he sternly told the driver in English not to charge me more than 30BAHT.
The tuk tuk driver took me to this dingy looking office, where they tried to pressure me into taking overpriced tours. I bolted out of there faster than a flash of lightning. The tuk tuk driver refused to take me back to the city centre once he realised I did not purchase any tours.
Luckily the office wasn't that far from Bangkok centre so I just walked back, feeling very stupid indeed.
So my first time backpacking tip: don't fall for cheap tuk tuk scams. Especially not if you've read about them before.
For The Love of God, Don't Get Into Cars With Creepers
So continuing our creepy taxi theme…here's another sordid tale from the streets of Bangkok. I'd just moved into a new hostel and was keen to make friends. We ended up going to a random club late at night.
There were hundreds of people there and the club was crowded, boozy and full of obnoxious Western drunks. I stayed for all of 5 minutes, made my excuses and went hunting for a taxi.
Every single driver was quoting 3 or 4 times the normal amount, apart from one car parked further down a dark street.
Can you guess what my first time backpacking tips are going to be yet?
So after coming to an agreeable negotiation with the taxi driver, I climbed in. He started driving in a random direction and stopped for at least 10 minutes down this even darker, more secluded street.
I asked him what he was doing and he told me that he was waiting for his friend to get in.
What??!!
I darted out of the taxi and sprinted right back the way we came. Thankfully, he did not follow me.
I realised the hard way that my lack of planning combined with the stupidity of climbing into a taxi parked on a secluded street just to save a bit of money, could have ended very badly for me.
So obviously don't do what I did. Remember, if it looks dodgy: it probably is.
If you are planning a night in the town, make sure you have a good plan for how you are going to get back should your night not go the way you planned.
But here's another tip: Uber is alive and well in Thailand. In my experience, they are much cheaper, more honest and safer than other taxis in Thailand, which will more than likely rip you off, left, right and centre.
Don't Jump On Random Night Buses
I'd been in Thailand twice now and this one had evaded me until now. I had this one favourite agency based in Koh San Road where I always booked my night buses. However, there was always a bit of a queue to get in and I remembered that you had to wait around with other tourists in the city centre before the crowded night bus finally arrived.
I also walked past other agencies that advertised cheaper buses to the same destination. There was no official name for this bus (first red flag) but hey what the hell, it was cheaper.
Why not? I thought. Bad move. Ever heard the saying you get what you pay for?
Well I certainly did.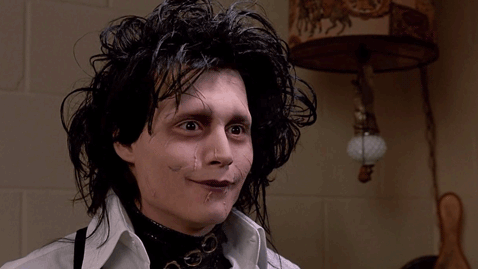 The second red flag is that this bus did not pick tourists up in the city centre like all the other official ones did. Instead I had to drag my suitcase a mile through the winding back streets of Bangkok where everyone had to wait for 30 minutes before the bus even arrived.
The wheels had pretty much fallen off my suitcase by then.
The usual night bus dropped us off in the centre of whatever city we were visiting in a place that made it easy for us to get cheap taxi rides or tuk tuks to our chosen hostels.
This one didn't. It dropped us off at a random petrol station 50 miles away from the city centre – in the middle of nowhere.
We were then ordered to get off at 3am in the morning and had no choice but to pay an overpriced taxi to take us to where we wanted to go. It was 3 times more expensive than the normal rates charged.
I fell for this hustle twice – but with different agencies. Turns out the same gang have contracts with several tour agencies across Thailand. Buyer beware.
So my sacred first time backpacking tips here would be to only use the official agencies and be sure to research them first and ask other travellers for their recommendations.
Failing To Book/Confirm With Hostels Or Hotels In Advance
There are many reasons why failing to book hostels in advance can get you into hot water. Of course, one of the most obvious reasons is that you might not get a room if the hotels fill up quickly or you might end up in another hotel that you are not as keen on.
Or you might end up standing on the streets of Bangkok at 3am in the morning facing the very real prospect of sleeping on the streets.
So basically what happened is the night bus dropped me off in the middle of Bangkok. They usually arrive after 5am but unfortunately, I'd taken the dodgy bus (described above) so they dropped us off earlier.
I ended up making my way to a hostel called the Warm White Hostel in Bangkok. I'd booked in advance but I neglected to tell them I'd be coming early.
So I ended up standing aimlessly outside the very closed hostel wondering what the hell I should do. I stood there for about an hour, before one of the hostel owners came downstairs and opened the door.
It turns out, they were just walking past the lobby to get some water and happened to see me banging on the door. I couldn't go into the hotel room but they let me take a kip on the upstairs lobby sofas, until I could check in a few hours later.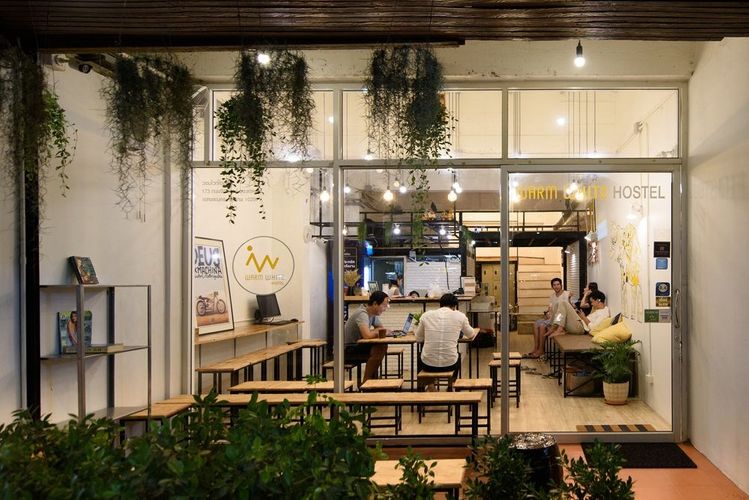 So my first time backpacking tips here are that even if you have booked a hotel, be sure to get clear on when you are expected to arrive in your destination. You should also let the hotel know that you will be arriving late.
If You Fail To Plan, Then You Plan To Fail
One of the things I'd wished I'd done in Thailand is research some of the most interesting places to visit before going.
Don't get me wrong – I absolutely loved my time in Thailand but when I returned home, I realised there was a whole bunch of awesome places that I could have gone to but missed out on because they simply weren't on my radar.
I half halfheartedly took some recommendations from other travellers, and looked up some of the main tourist attractions. However, it could have been so much better if I'd just done a little more research and made the most of my time there.
I mean, I'll probably go again some day, but a persistent mistake I made throughout my journey is that I didn't hunt for some of the other off-the-beaten track destinations that were in line with my interests. So I ended up feeling like I missed out.
During my journey, I definitely had some time to spare, so if I could have done things differently, I would take a little more time to plan my trip. Of course, you don't want to over-plan to the point of being inflexible, but you at least want to have some ideas in the bag.
Don't Forget The Visa!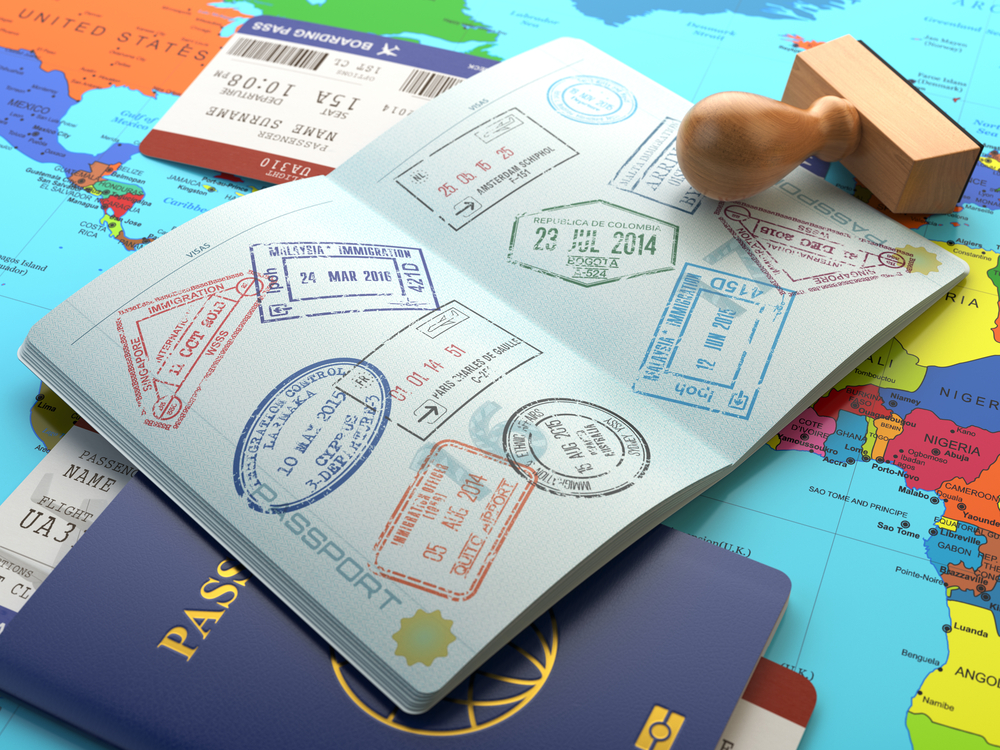 Now you might be wondering, how the hell does somebody forget their visa? But I did it and you'd be surprised how easy it is. You see, I had pre-booked all of my main flights in and out of Thailand before arriving in Asia. Unfortunately one of those flights meant that I would not be able to fly out of Thailand until exactly one day after my visa would expire.
I could have changed it of course or I could have done a visa run – but it would have cost me more than the fine I'd be charged for overstaying by a day (1,000 BAHT) as it was back then.
So when I made my way through Bangkok airport, of course, I got stopped by Thai border officials and I then had to follow a uniformed official into the naughty room.
Another lady started yelling at me asking why I'd overstayed so long. That is, until the first border official told her that she was mixing me up with a blonde lady who had overstayed by more than a year!
How I got mixed up with someone who looks nothing like me, I don't know.
In the end, I did not get fined. Back then, the fine only kicked in if you had overstayed by more than a day.
Instead the official just gave me the side-eye, put a funny looking stamp onto my passport and sent me on my way.
I practically skipped out of the bad girl's room.
Visa updates (always check!)
So Thailand allows you to stay in the country for 30 days, before you have to renew your visa. That is, if you are arriving by air. If you are arriving by land, you can only get a visa for 15 days. You would have to have a ticket which proves you intend to leave within that time frame.
It used to be that foreigners staying in Thailand for an extended length of time used to do what is called 'visa runs' where they would travel to a neighbouring country shortly before their visa was due to run out.
They would then re-enter Thailand and get their visa renewed. Visa renewals cost (1,900 BAHT). Often, foreigners would do visa runs every month. Thailand used to allow those travelling by land to get their visa renewed up to six times a year.
This has now changed. Tourists travelling by land can now only do this twice according to new rules set by the Thai embassy.
Those arriving by air can still get their visa renewed up to six times a year.
Bonus Tip: Don't Mock The Monarch
I promised you six first time backpacking tips, but what the hell? I'm feeling generous today so you get seven.
To be fair, I didn't actually make the mistake of mocking the monarch because, um, I didn't fancy rotting away in a Thai prison.
I was in Thailand before the old king (Bhumibol Adulyadej) died. The rules were the same as they have ever been: do not speak ill of the monarch.
Forget about free speech – if you insult the Thai king and the wrong person hears you, it could be the end of life as you know it. Thailand has one of the strictest laws of its kind in the world when it comes to the monarchy and it is illegal to insult, defame or threaten the king, queen, heir-apparent, regent – or even the king's dog.
Now you might think that only the very stupid tourists would openly insult the king and you're probably right. But you'd be surprised how many times both Westerners and Thai nationals will bring up conversations about the king to you.
For example, many would gossip about the current monarch who has become the new heir to the throne and who happens to have the longest name in the world (Maha Vajiralongkorn Bodindradebayavarangkun). A few years back, when king Bodindradebayavarangkun was a mere prince, he was infamously pictured wearing crop tops and covered in fake tattoos.
His penchant for women, divorces, sex parties and poodles earned him the nickname: Playboy Prince.
The king also came up in casual conversations with Thai taxi drivers and other Westerners who gossiped about the scandalous things the late king's son (aka the new monarch) got up to.
Ok so nobody ended up in jail for that, but it's just something to think about when you're in Thailand.
I was in the country when the late king Adulyadej passed away. I remember hearing whispers that he was ill, but nothing was officially confirmed yet. Everyone was expected to wear black or grey. Tourists who didn't were treated a little more leniently but were given the side-eye by grieving locals.
Insulting the king could earn you more than a few scornful looks though.
Just ask Oliver Jufer, a Swiss man who was sentenced to 10 years in a Thai jail after admitting to spray-painting portraits of the late king Bhumibol Adulyadej and Queen Sirikit on the king's birthday in 2007. His sentence was reduced from 75 years due to his confession.
The late king eventually pardoned him – but other tourists have not been so lucky.
Another man, Harry Nicolaides, 41, was sentenced for three years in Thailand after publishing a political satire about the King of Thailand. He later received a pardon after constant appeals from his family, after enduring "unspeakable horrors" in a Thail jail.
Lesson learned – never insult the king.
Conclusion
Frankly half of these mistakes could be avoided by simply heeding the following: plan in advance, research your destinations and travel routes and for goodness sake, don't mock the monarch!
Much of my lack of planning was the failure to have a Plan B in the event that things didn't work out the way I expected.
The beauty of travelling is that it delivers so many unforeseen surprises – it's all part of the adventure!
But you will have a much more enjoyable – and safer – trip if you ensure that you always have emergency money and taxis numbers with you should you ever need it.
Don't be afraid to shop around and research your travel choices, especially if you are booking tours via travel agencies in Thailand.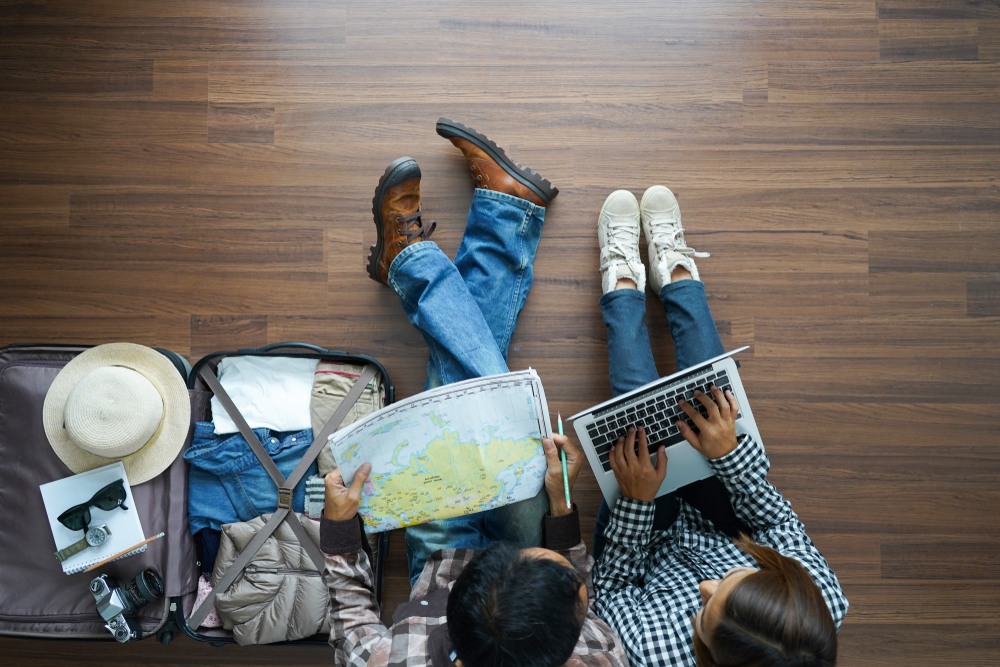 Oh and another thing – listen to your gut instinct. I didn't do this when I wandered down that dark street to find a cheaper taxi. I knew that something was off, but I got in the taxi anyway. Luckily, I got out before I had a chance to meet his "friend".
You'd be surprised at how many problems you can sidestep with just a little bit of preparation, common sense and a jolly good dose of intuition.
And as for the sheer stupidity of reading about scams and then falling for the same one? Don't do that. I'm not sure how to bypass the problem of stupidity, but believe me, I'm working on it.
Stay safe guys!
If you enjoyed this blog, be sure to check out my other blogs about Thailand.
This blog is designed to inspire you and build an online community where you can get all the resources you need to travel. The Backpackers Travel Hub was created to make travelling accessible to everyone - not just the posh people! So drop by and visit the Facebook Group Backpackers Travel Hub. The group contains exclusive tips, and content designed to inspire, motivate and empower you. No sales or annoying gimmicks - just good, solid content. You can also take a peek at the JaninesJourneys Facebook page here. Happy travels!
[adinserter name="Big Bus Tours (7.62)"]