The one thing that is standing between explorers and the rest of the world is money. There are so many blogs out there about how you can start your own business or become a freelancer but let's face it, that's easier said than done.
Not everyone can be the next answer to Richard Branson, and many of the existing freelancer websites pays peanuts at best. The ones I will recommend in this blog give you a real shot at earning some cash. And I won't be recommending those cheapskate websites like Upwork either. Many people on those websites want everything but the kitchen sink for less than a third of the price.
In May 2016, I went globetrotting around the world. I was broke within the first two months. But I was able to continue my 8-month journey regardless, because I took advantage of the many jobs that were available.
I'm a broke backpacker that has a terrible habit of spending way more money than she earns. But I've picked up my fair share of tips and tricks out there. These little tricks have either earned me some cash or saved me some cash in the not-so-distant past.
When most people think of travel jobs, they think of spending hours in the sun, toiling in a field and picking strawberries. If that doesn't sound like your strawberry-flavoured cup of tea, then listen up for the alternatives.
So without further ado, let's deep dive into the best backpacker jobs you can get to support your journey abroad.
Become a Yoga Teacher!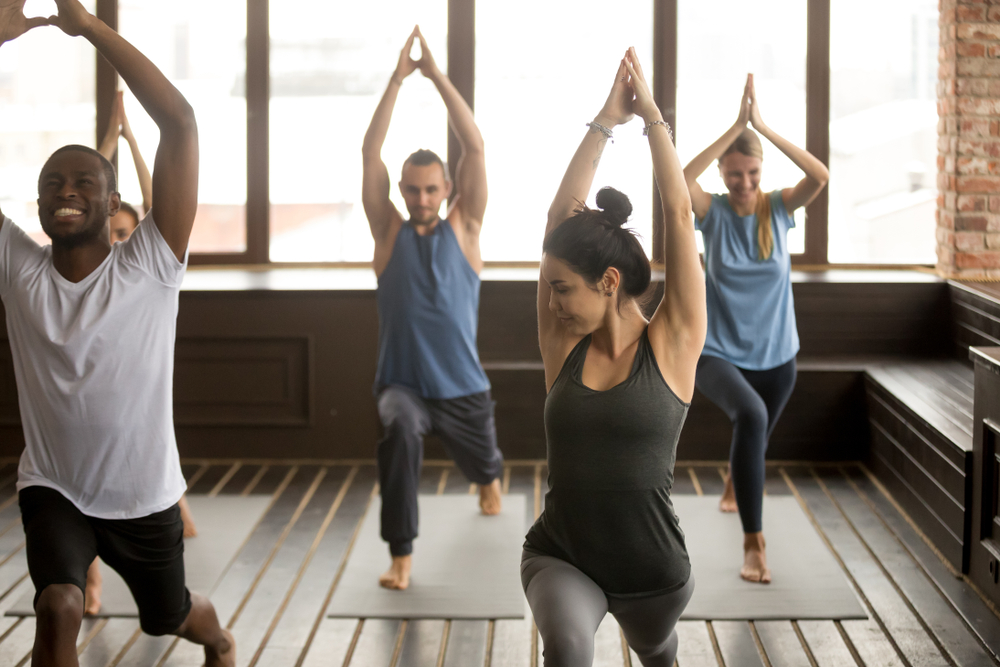 If you're serious about becoming an overseas yogi, then you'll need to start with yoga teacher training. Here you will learn about the yogic lifestyle and practices at the foundational level. As a yoga teacher, you may specialise in one style or adopt a variety of styles.
Most yoga teachers start with a 200-hour course, while more in-depth training can last between 300-500 hours. Yoga teacher training courses are usually intensive workshops, that often last for 20-30 days.
And if you don't quite fancy taking a yoga course on your own turf, then why not do it overseas? You can find jobs in Thailand, India, Europe, America and other places around the world.
The variety of yoga jobs abroad is as varied as the teacher training courses. You can teach yoga full or part-time for a salary. Other schemes allow you to teach yoga in exchange for free accommodation. Some of the sites that offer yoga backpacker jobs include Yoga Travel Jobs, Yoga Trade and Yogi Swap. You'll also find a variety of Facebook groups that provide regular updates and discussion forums about yoga teacher vacancies and backpacker jobs around the world.
English Language Journalist
If you have ever dreamed of taking your journalism skills overseas, then why not work for a magazine? For example, in Japan some of the well-known English language magazines such as Metropolis. They often hire native English speakers to join their crew. They may also advertise on well-known job sites such as Indeed.com or in local ads.
You may also find jobs in Gaijin Pot, a popular website among foreigners in Japan. Jobs will are often listed in the Featured Jobs in Japan section. Other popular job sites include the aptly named Jobs in Japan board, Daijob, Kansai Scene, Yolo Japan or Career Cross.
If Japan isn't quite your cup of tea, then you can also find journalism internships and travel jobs abroad. The best websites are GoOverseas.com, GoAbroad.com, World Endeavours and ProjectsAbroad among others.
You will also find lists of foreign newspapers at www.world-newspapers.com and inkdropl. In some countries, such as Vietnam, your best bet is to apply directly to the newspapers in question.
To read more about Japan, click here.
Backpacker Jobs In The Hostel
This is perhaps one of the most common type of backpacker jobs. It's easy to see why. It's a great way to mingle with like-minded travellers, get free accommodation in some of the best hotspots around the world and earn yourself a little money in the process. In my experience, I have found that the best way to get a job in a hostel was to apply directly to the hostel in question and ask if any jobs are available.
When I spent some time in Bagan, Myanmar, after a week of volunteering, I saw a job for a receptionist advertised at one of the local hostels. I asked the receptionist about it, and the hostel owner came down to interview me on the same day. He later introduced me to his manager and I had secured a job at one of my favourite hostels. The job paid the equivalent of $500 a month but it also included accommodation. They told me the job would be available for at least 6 months. As it happens, I didn't stay that long, but it shows you the possibilities that exist if you know where to look.
You can also try and secure hostel jobs in advance. Some of the bigger hostel chains advertise vacancies on Nomads, hosteljobs.net and hosteltraveljobs.com. As with most work opportunities, the best way to hear about upcoming travel jobs is to mix and mingle with as many new people as possible – which shouldn't be hard when you are travelling. This increases the likelihood of networking with people who can help you get the attention of the right person.
It also pays to be as helpful as possible while you're in the hostel. For example, doing a little light cleaning and helping other guests as much as possible can go a long way when you are looking for these types of backpacker jobs.
When applying, dressing in a suit and tie and reeling off a list of qualifications will not get you very far. Instead, your most valuable asset is your personality. The duties themselves are simple to learn, but you need to be the right fit. So if you are a social butterfly with a passion for travel and meeting others, then this can only work in your favour.
Teach English Abroad
There is unlimited potential when it comes to teaching English abroad. You can find opportunities in Asia, Africa, the Middle east and Europe. With English being the most widely spoken language in the world, there are plenty of opportunities to teach English abroad, especially if you are a native English speaker.
Many of these teaching jobs pay good money too. In Vietnam, it is not uncommon to earn up to $25 an hour, while some countries in the Middle East pay even more. In South Korea, the wages are also good and English teachers can earn up to 1.5-3 million won ($1,350-$2650). You can earn even more in a private school (known as a Hagwon). There are also plenty of opportunities in China, Thailand and parts of Africa to teach English.
Although you can find overseas teaching jobs without a TEFL (Teaching English as a Foreign Language) certificate, having one will greatly increase your chances of employment.
Check out the following information on the International TEFL Academy website: 7 Key Tips to Evaluating a TEFL / TESOL Training School.
Many employers ask for a CELTA – (Certificate in Teaching English to Speakers of Other Languages). This is similar to a TEFL course, so depending upon where you want to work, this may be worth considering.
Marketing/PR specialist
If your specialty is in marketing, you can find lots of awesome job opportunities abroad. There are plenty of overseas marketing jobs where you can win over hearts and minds by being the voice of an organization. You'll find overseas job opportunities on GoAbroad.com, LinkedIn and Jobbatical.
If you have a marketing qualification or relevant experience abroad, that will definitely be a plus, particularly if you have any experience in overseas marketing.
Most marketing jobs abroad will require significant amounts of research in order to develop an understanding of the organization you are applying to. Even if you have a qualification in marketing, be sure to do your homework on how marketing standards vary in each country.
If you can and you haven't already, consider studying for an international marketing qualification. This will help you to become even more competitive in a crowded marketplace.
The awesome thing about working in marketing or PR is that it gives you the opportunity to develop a deeper understanding of a country's cultural dynamics and traditions. It will also give you the opportunity to learn how the media is perceived in the country you are working in.
You may also find many independent, overseas marketing projects to get into. I took part in one such project in Thailand, which you can read more about here.
Babysitting Jobs Abroad
So here's the good news: this is job you can potentially do even with little or no experience.
If you love kids and have a high-school education, you'll be amazed at the amount of au pair opportunities there are abroad.
Don't get me wrong – having prior experience working with kids is definitely a plus and will give you the competitive edge. However, if you don't have that kind of experience, don't let it prevent you from applying.
I recommend volunteering at an after-school program or volunteer to babysit part-time. For one thing, it'll help with the application process and secondly, it will make the process of applying much less intimidating.
Working as a nanny will give you the opportunity to travel in your chosen country and save money at the same time. Most nanny agencies and families look for nannies that are fluent in English and in reasonable health. You'll also need a high-school diploma with no criminal background.
One thing you should know is that most overseas babysitting jobs will not provide you with a full-time salary or significant salary. So if this is what you are truly after, then consider a career change.
Be sure to do your homework on a nanny agency before you take the plunge though. We've all heard the horror stories about dodgy babysitting jobs abroad. It's important to be clear on exactly what the expectations are, the hours you'll need to work, additional duties and whether meals are included.
If possible, try to set up a Skype interview with the family beforehand. Always trust your gut and ask lots of questions – it will also show your enthusiasm.
Another top tip – post appropriate photos on your agency profile. Showing pictures of a drunken night out probably won't get you very far. Make sure you are also very clear on a family's expectations before you accept an offer.
Bartender Jobs Abroad
What could be better? Parties, alcohol and socialising with like-minded people all over the world. We're talking Spain, Portugal, Thailand, Australia – come on, the list is endless. So how do you get that coveted bar job and get paid to party?
Unlike some of the other backpacker jobs I've mentioned so far, you don't need any qualifications. Most of the time, getting a bar job is as simple as rocking up to a bar and asking if they are hiring. Another great way of getting a gig is to pick large festivals and parties and network with people there.
There are different types of bartending jobs too – you could serve drinks behind a bar, or handing out flyers, or work as an entertainer.
Casual bar jobs give you the flexibility you need while you're travelling. However, they're not exactly known for their job security. But if you want a high-end bar job, you may want to consider taking an intensive bartending course. There are many barschools which help you to secure the more lucrative bar jobs.
Some industries may offer more stable employment than others. Ski resorts, hotels, theme parks…the list is endless. Wherever food and drinks are served..that could be your key to bartending abroad.
Get A Freelance Job!
This blog would be remiss without mentioning the hundreds of available freelance opportunities that are available. You can find these on websites such as Problogger, WeWorkRemotely.com, Glassdoor, and Remote.co. What I like about these websites is the clients on them tend to pay decent rates for the work they request. Many blogs out there recommend Upwork. But as someone who has used Upwork extensively in the past, I have been less than impressed with it. True, there are some remote backpacker jobs which pay fairly decent compensation, but on Upwork, these are few and far between.
The other problem is their rating system favours writers that have taken on many short-term, low paying jobs over a long period of time. Newer writers are less likely to get seen by potential hirers. I used Upwork when it was known as Elance. I had established a long history with clients on the website – but that was erased when the move was made. This means if any changes happen in the future, there is a danger your previous history and references may disappear abruptly.
However, with Remote.co, Problogger and the others I recommended, you can find a wide variety of remote backpacker jobs. This includes things such as freelance travel writing jobs, graphic design, web development, and more.
I found several long-term contracts and opportunities using these websites; so it is definitely worth investing the time in these.
Become a Flight Attendant
Or just travel for free. If you love the idea of cheap travel, then spearheading a new career as a stewardess or flight attendant might just do the trick.
The vast majority of airlines require you to be educated to high school level. You also need to be fluent in English and the language of whatever country you are applying to work in. In addition, you must be a legal citizen of that country. You'll need to have a clean record, with no prior convictions. Most airlines also ask their staff to be well-groomed and the right weight in proportion to their height. Of course, you should be in good health, with no visible tattoos and at least 18 years old.
If you have a college or university qualification, that will also be a plus. Most airlines have their own unique appearance standards, so familiarize yourself with this beforehand.
It is also important for aspiring flight attendants to consider their flexibility concerning relocation and time away from home.
There are many flight attendant schools across the world that will help you find a job based upon the above requirements.
Travel Photography Jobs!
Who wouldn't want to become a travelling photographer? I mean think about it, you're essentially spending your life taking photos of the things you love and admire.
But there's a difference between being a broke photographer and one who gets paid to shoot masterpieces. Yes, you can cash in on those lucrative, glamorous, full-time travel photography jobs that almost every broke backpacker I've ever known wants. If you are great at what you do and a little strategic, then the possibilities are unlimited. And there are several ways you can do this.
1) Approach organizations and resorts to sell your services
Why not send a few of your best and most relevant shots to the organization you are approaching? Include a copy of your CV. You'd be surprised how many people land their first gigs by doing this. Seeing is believing, so go ahead and introduce yourself, find out who runs things and offer your services. You can even offer to do a trial run as a way of getting your foot in the door.
Another option is to offer photographic services, collages and montages in exchange for a free stay.
You can also approach individuals, couples and friend groups on the beach. Offer to sell your services for a short fee and send them via email.
Selling images to companies like Hallmark can be a decent way to earn extra cash. If you are a beginner, a great way to start is to go to touristic stores and offer them your postcards.
You can also make money by selling your services on high-traffic websites and also on your own website. Having your own website or portfolio is essential to making money in the photography business.
Move to The Rhythm of The Dance Jobs Abroad
Personally, I think dancing is one of the most enjoyable forms of exercises you can do. And if you've got rhythm, why not turn those dance moves into cash? Some international schools will give you the opportunity to teach dance overseas and make some moves as well as money.
But on my travels, I met several people who got their first freelance dance jobs by rocking up to a studio in the country they were teaching in. They introduced themselves and made an offer. Never underestimate the power of creating those personal connections.
Work on an Organic Farm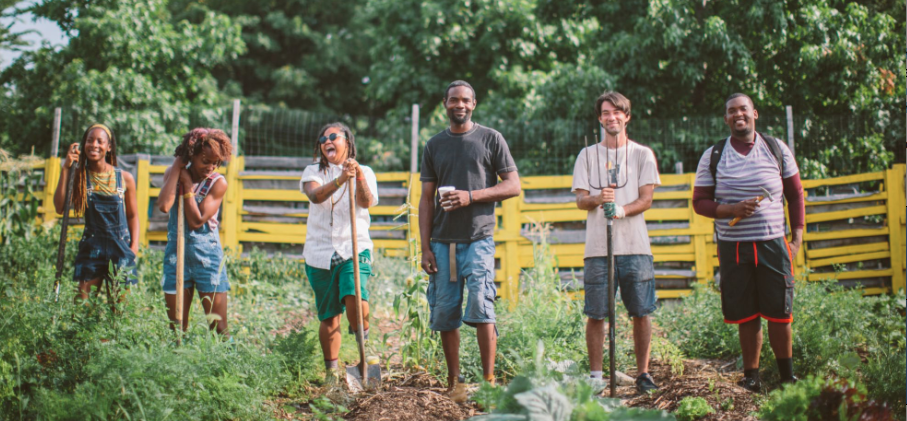 Now this might sound frighteningly similar to those fruit picking jobs I scoffed at earlier. But I think this is different. Why? Working on an organic farm, where you get involved in gardening projects, planting sustainable trees, creating workshops and building mud houses is a world apart from carrying heavy strawberries around all day (I know, I've got a thing about strawberries).
Now I'm never one to turn my nose up at anyone's hustle, I guess I just heard way too many horror stories about fruit picking. But I've seen some horticultural backpacker jobs advertised on Workaway.com where there is much more to it than simply picking fruit or milking cows. You could be riding horses one day and designing an organic food programme the next. There's so much variety within the horticultural sector that it would be a glaring omission not to include it here.
If you're an outdoors person, with a love for animals and a passion for sustainability, then this could be another great way to earn. Websites like Workaway.com will help you find projects where you can volunteer in exchange for food and shelter. Other sites such as BUNAC and Transitions Abroad, give you access to both paid and volunteer farm job listings.
Summary
So there you have it – a list of overseas travel jobs to get you started. In this travel blog, I have tried to pick backpacker jobs that are either highly enjoyable or highly paid – or both. However, this list is far from extensive and I'm sure you can probably think of others that deserve an honourable mention as well.
I'd love to know what you think! Are there any backpacker jobs which I've shamelessly missed out on? Is there anything I've written which you passionately disagree with?
Let me know in the comments below!
While you're here – check out my Facebook, Instagram and Twitter pages where I'll be posting unique content!
Ever dreamed of travelling the world? I share my tips and travel stories to inspire other people to do the same. And you don't have to be rich either. I did it while I was broke and STILL have money to spare.
Find out how and SUBSCRIBE to my blog. If you want to keep ahead of what is really going on in the world, consider join my Facebook & Twitter pages.